Tech giants encounter setback in competition with TikTok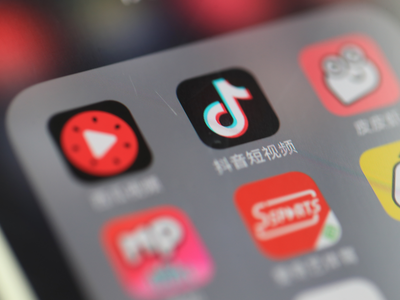 Photo/Dfic

Jan. 7 (NBD) – China's three tech giants, Tencent, Alibaba and Baidu (BAT), launched over 15 short video apps last year, attempting to compete with TikTok which was operated by information content platform Jinri Toutiao.
Both BAT and Jinri Toutiao have poured a great deal of money in those apps since 2016, including a total of 5 billion yuan (729.7 million U.S. dollars) for subsidies.
Though BAT have obvious advantages in traffic, none of the apps from the giants is able to beat TikTok in terms of monthly active users and the time users spend on the app.
As of June of 2018, TikTok ranked first in users' spending time among all short video apps and second among mobile video apps, data shows.
With only 4 short video apps but massive user base, Jinri Toutiao maintained its leadership in the field last year.
In the race against Tencent, Jinri Toutiao succeeded in gaining traffic by huge subsidies ahead of the tech titan.
Tencent, which expected to win the game with its 14 new short video products, didn't make remarkable advancements in the market.
Yang Ge, founding partner of Sky Saga Capital, explained to NBD that entering the sector relatively late is the superficial cause for Tencent's setback, and difficulty in business model transformation is the underlying reason.
The short video industry is seeing a slowdown in growth. The ceiling of traffic rise, difficulty in profit making and decrease of investments are major challenges the whole sector is facing.
The increase of users in the field has slid to 13 million in the third quarter of 2018, down sharply from around 100 million for the first half of the year.
It is noted that the short video industry is still at the stage of exploring ways of profitability.
The market size of the short video marketing sector hit 14.01 billion yuan (2.0 billion U.S. dollars) in 2018. However, while those top players earn most of the revenues, 80 percent of the smaller firms are even unable to make profits.
Currently, TikTok charges 10,000 yuan (1459.5 U.S. dollars) for every 10,000 clicks or 1 million impressions.
For short video creators, obtaining earnings is a big trouble.
A report on the creators in 2017 released by Jinri Toutiao pointed out that 47.9 percent of short video teams were not profitable, and 30.25 percent had slight gains. The subsidies from platforms became the largest source of creators' revenue that year, accounting for 72.58 percent of the total.
NBD notice that the compared with short video platforms, whose revenue is contributed by advertisement, e-commerce platforms and other ways, video content creators apply fewer profit models.
Email: zhanglingxiao@nbd.com.cn