Will Chinese EV maker NIO miss opportunity to build factory in Shanghai due to Tesla factory groundbreaking ?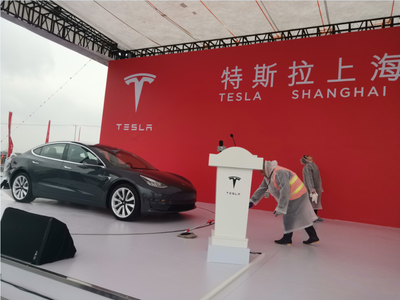 Photo/Huang Xinlei
Jan. 8 (NBD) -- U.S. electric carmaker Tesla Inc. on Monday broke ground for its Shanghai factory, its first plant outside the U.S. and the largest-ever foreign-invested manufacturing project in Shanghai.
The new plant, with an investment of over 50 billion yuan (7.3 billion U.S. dollars), is designed with an annual capacity of 500,000 electric cars.
The facility is expected to churn out about 250,000 vehicles annually in the first phase, and that capacity will double over time.
Tesla is not the only electric carmaker that eyes Yangtze River Delta region. Nio, known as a Tesla challenger in China, also plans to build a new factory in Shanghai.
It was reported last February that Nio would build a factory in Jiading District, Shanghai. The planned plant was said to cover an area of 800 mu (about 533,333 square meters).
As the National Development and Reform Commission, China's top planning body, issued tougher new regulations on investment in the auto industry last December to tighten the screws on companies adding manufacturing capacity, the threshold for newly-established new energy vehicle (NEV) firms has been increased and competition among NEV firms for production licenses has been intensified.
Prior to the new rules, China only handed out 15 production licenses to carmakers with the first given in 2016, according to the 21st Century Business Herald news agency.
The new rules stipulate that auto investment projects approved by local governments will be no longer subject to central government approval. However, the new regulations also state that only if existing NEV projects in a province have been completed and reached the designed annual capacity, shall the province approves new NEV investment projects.
That means if Tesla becomes the first carmaker in Shanghai to obtain the license, it will be hard for Nio to get the approval in a short time, and vice versa, an auto industry insider said to the 21st Century Business Herald.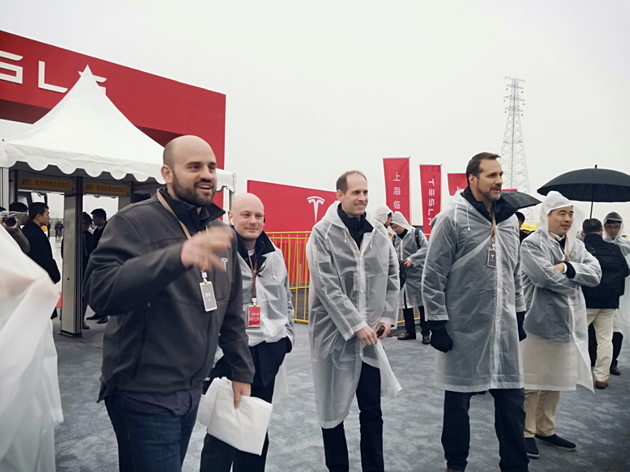 Photo/Huang Xinlei
Construction plan of Nio's factory in Shanghai is in progress, but if the new regulations are enforced to the full, the construction will possibly be approved after Tesla finishes construction of its Shanghai plant, a source close to Nio told the 21st Century Business Herald, adding that the situation facing Nio is not a particular case.
An official with the Shanghai Commission of Economy and Information Technology Monday said to the 21st Century Business Herald that the commission hasn't received information concerning Nio's Jiading plant and the detailed progress is subject to official statements. But the official also noted that if Nio and authorities of Jiading District have signed the contract, the project is unlikely to stop.
In the views of Zeng Zhiling, general manager of Shanghai-based auto market intelligence firm LMC Automotive, the new regulations are aimed to encourage investors to improve existing capacity through restructuring instead of building new plants." Taking Shanghai for example, it doesn't make much sense to add new capacity here. Since the country's auto industry already has enough capacity in place, why bother to invest a large amount of money in building new factories?"
The new rules also help legitimize the OEM (original equipment manufacturer) production model, which Nio employed to produce its ES8 and ES6 models in partnership with Jianghuai Automobile, Zeng held.
Cao He, chairman of a Beijing-base auto investment company, argued that the OEM model isn't a long-term solution, underlining that a carmaker must have its own plant.
Email: gaohan@nbd.com.cn