Apple opens iTunes to Samsung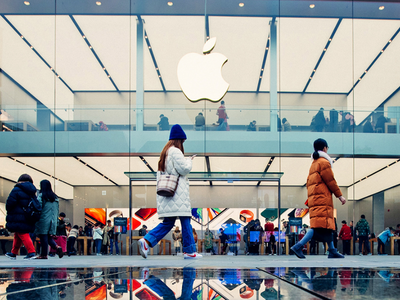 Photo/Zhang Jian
Jan.8 (NBD) -- U.S. technology company Apple inked an agreement with South Korean counterpart Samsung Monday, giving users of Samsung Smart TVs direct access to iTunes, a move to open its ecosystem to a rival for the first time.
According to the agreement, a new iTunes Movies and TV Shows app will be launched on the 2019 models of Samsung Smart TVs this spring. The devices will also support AirPlay 2.
The two companies had a long history of intense rivalry, especially in smartphones and computers. But they chose to team up as the demand of smartphones falters.
It is noticed that Apple reported weak iPhone sales in the fourth quarter of 2018 and slashed revenue guidance for the first quarter of fiscal 2019.
However, the revenue from iTunes, software and services hit 9.98 billion U.S. dollars for the fourth quarter of 2018, an increase of 17.4 percent year on year, which offers Apple new hope.
As the smartphone market is becoming growingly saturated, it is hard to generate revenue through sales of new smartphones.
Jia Mo, analyst with market analyst firm Canalys, explained to news outlet the 21st Century Business Herald that the tie-up is meaningful to Apple as Samsung TV users are likely to be turned into Apple users when they are enjoying iTunes contents.
Samsung encountered similar situation. Shipment of Samsung smartphones in its major market China dropped from 18.7 percent in 2013 to 0.9 percent in the first three quarters of last year, statistics of IDC revealed.
The slack demand of smartphones, in turn, drove down the demand of Samsung chips and memory cards, weakening its overall profitability.
However, statistics of IHS Markit showed that Samsung took up 28.4 percent of the global TV market in terms of shipments in the third quarter of 2018, a big increase from the first half of the year.
An insider in the semi-conductor industry told the 21st Century Business Herald that it is unrealistic to seek growth from hardware, which can be exemplified by Nokia and Motorola. The tie-up between Samsung and Apple shows that they have spotted the chance in opening services and expanding contents.
Commenting on the deal, Eddy Cue, Apple's Senior Vice President of Internet Software and Services, said, "We look forward to bringing the iTunes and AirPlay 2 experience to even more customers around the world through Samsung Smart TVs, so iPhone, iPad, and Mac users have yet another way to enjoy all their favorite content on the biggest screen in their home."
It is worth noting that the service market is promising. According to data firm Strategy Analytics, the demand of video services worldwide was worth 700 billion U.S. dollars in 2017 and is expected to hit 842 billion U.S. dollars by 2020. Among that, consuming video services like paid TV contents, over-the-top media services and SVoD, account for two thirds.
Actually, Apple Music landed on Amazon Echo a few days earlier. In 2003, Apple also made iTunes available to users of Windows PC.
Jia deemed the cooperation with Samsung a good practice and advise Apple to work with other app stores so as to increase the influence of iTunes.
In the video and audio market, Apple is facing a handful of rivals, such as Netflix and Spotify. Its partnership with Samsung may be based on image building. It is yet to know whether Apple will open its ecosystem to more brands such as LG, Hisense and Sony without being tested by the market.
Email: tanyuhan@nbd.com.cn