Finnish producer Genelec shifting to mass market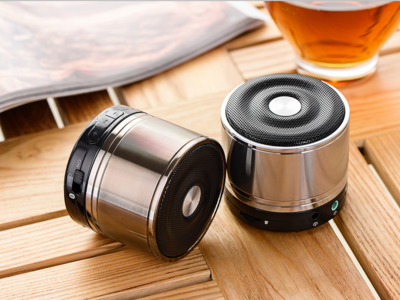 Photo/Shetuwang
Premium Finnish loudspeaker maker Genelec is transitioning toward a mass consumer market business model in China, in response to booming demand and consumption upgrade trends.
"China is our largest market and also the fastest-growing one," said Siamak Naghian, CEO of Genelec. "Taking into consideration the country's huge development during the past decades, we've seen new opportunities."
The company recently opened its first official flagship store in Beijing as part of its wider efforts to tap into the local market, marking a significant move into the high-end mass consumer market.
With 40 years of experience in active loudspeaker design and manufacturing, Genelec has sold its products in more than 100 countries, including China, the United States and Japan.
"In the past, most of our loudspeakers were sold to professional organizations. But in recent years, we have found that more and more loudspeakers have been sold to individual buyers. They are not intended for work, but for enjoying music," Naghian said.
"We are very excited about consumers' changing concept of music appreciation. This also makes us become interested in the mass consumer market," he said.
Statistics from Genelec show sales volumes of its home series products increased 700 percent on the Chinese mainland from 2011 to 2017.
Naghian highlighted the growing trend of consumer demand for high-quality products, saying the company will particularly target those who are quality-conscious, and appreciate reliability and sustainability.
Genelec has an online presence via Chinese e-commerce platform Tmall. It was among the eight manufacturing brands displayed at the Finnish National Pavilion during the China International Import Expo in Shanghai last November.
As early as 2002, Genelec launched a representative office in Beijing, which was upgraded in 2006 into a subsidiary, Beijing Genelec Audio, to develop the dealer network and raise brand awareness.
Key customers in China include national broadcaster China Central Television, while private studios and home audio buyers have also been expanding.
Jarno Syrjala, the Finnish ambassador to China, said as the economic relationship between China and Finland is becoming increasingly significant, there is a real demand in China for high-quality, sustainable and industry-defining innovations from countries like Finland.
"The reasons for the success of the Finnish experience lies in the characteristics like stubbornness, insistence on research and development, industry-leading and defining innovations, as well as an approach to design that lasts the test of time," the ambassador said.
"The Finnish approach seeks to make life easier and better in every home. I honestly believe that these characteristics and more can be found both in the products as well as in the company that produces them," he said.
(Original title: Finnish producer shifting to mass market)
Email: tanyuhan@nbd.com.cn