Geely stock stumbles over 11 pct amid underperformance in 2018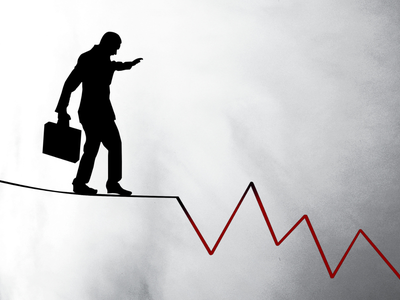 Photo/Shetuwang
Jan. 9 (NBD) – Stock price of China's auto maker Geely Automobile Holdings Limited (00175.HK) sank by 11.6 percent to 10.22 Hong Kong dollars (1.3 U.S. dollars) per share on Tuesday trading and the company's market capitalization went below 92 billion Hong Kong dollars (11.7 billion U.S. dollars), with nearly 170 billion Hong Kong dollars (21.7 billion U.S. dollars) evaporated during 13 months.
The dive in stock price followed Geely's announcement on Monday that the total sales volume for the year of 2018 was about 1.5 million units, short of its full year sales volume target of 1.58 million units in 2018.
Given the prevailing uncertainties in China's passenger vehicle market, Geely preliminarily set the sales volume target for the year of 2019 at a conservative level of 1.51 million units.
In fact, from 2015 to 2017, Geely's stock price skyrocketed by 997.2 percent, with an increase of 265.72 percent in the single year of 2017. But in 2018, the company suffered a steep decline in its stock price.
As a dark horse in the auto stock market, Geely's unexpected nosedive propelled investment banks to show a pessimistic attitude towards the future of its stock. Among these banks, Morgan Stanley predicted Geely's stock price would continue to slip to 8 Hong Kong dollars (1.0 U.S. dollar) per share.
Peng Yong, an auto analyst with Caitong Securities, told news outlet Yicai that the stagnation in the auto stock market was related to the sluggishness in the auto industry, the life cycle of auto products as well as the underperformance of the whole stock market.
The preferential purchase tax policy for vehicles with an engine capacity equal to or smaller than 1.6 liters was halted last year, causing the downward pressure in the industry and curbing the sales growth and profitability of vehicle enterprises. As a result, the auto stock market delivered unsatisfactory performance last year, especially passenger vehicle stocks.
Peng Yong added that auto stocks in Hong Kong performed even worse than those in the A-share market since the rate lift by the Federal Reserve System caused capital loss in the Hong Kong stock market. Moreover, after substantial rise of auto stocks in Hong Kong from 2016 to 2017, investment banks resorted to a sell-off after making profits.
Besides Geely, SAIC Motor, GAC Motor, Great Wall and Changan Automobile all failed to fulfill their targets.
It is mostly likely that the anticipated preferential policies will not be seen in 2019, which deteriorates the negative predictions on the auto market.
However, different from those holding a pessimistic attitude, Peng Yong stated there would be a rebound in the auto industry this year and the industry would even perform better in 2020 with unexpected whopping profits.
Email: wenqiao@nbd.com.cn