Xiaomi's market cap falls below $40 bln; Will large home appliances be a cure?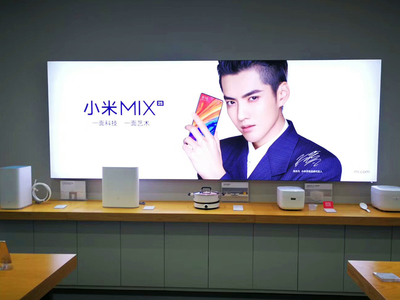 Photo/Zhang Yun
Jan.9 (NBD) -- Shares of Chinese smartphone maker Xiaomi plunged 7.5 percent Tuesday and closed at a record low after Morgan Stanley downgraded Xiaomi's rating to neutral and slashed its target price to 10.5 Hong Kong dollars (1.3 U.S. dollars) from 18 Hong Kong dollars (2.3 U.S. dollars).
According to a report released by Morgan Stanley Tuesday, the demand for Xiaomi smartphones weakened in China in the fourth quarter of 2018 and 2019 will continue to be a tough year for the company.
The possibility that venture-capital and private equity firms reduce their shareholdings in the smartphone maker after the expiration of the 6-month lockup period might have also aggravated the selloff. It is noticed that over three billion shares, or 19 percent of those outstanding, of Xiaomi were unlocked for sale Wednesday.
Tang Chuan, analyst with Sinolink Securities, noted that Xiaomi is under heavy pressure. The electronics company has secured a total of 1.58 billion U.S. dollars in nine rounds of financing between 2010 and 2014, and the time comes for most of the venture capitals to leave.
So far, Xiaomi has seen its market value fall to 33.8 billion U.S. dollars from 48.0 billion U.S. dollars on the first day of trade following IPO in Hong Kong.
To reassure investors, Xiaomi CEO Lei Jun and other controlling shareholders pledged not to sell their shares within a year.
To seek new growth drivers, Xiaomi was also seen working with consumer electronics giant TCL.
As of last Friday, Xiaomi has bought roughly 65.2 million shares, or 0.48 percent, of TCL, according to a filing to the Shenzhen Stock Exchange.
The tie-up with TCL will fuel Xiaomi's push into the white household appliance industry. TCL has a complete supply chain and rich experience in manufacturing, and enjoys strong competitiveness in the display sector. Data shows panel maker China Star Optoelectronics Technology, a core unit under TCL, took the fifth place worldwide in terms of shipment of large panels in the first three quarters of last year.
In addition to the TV market, Xiaomi is eyeing the air conditioner and washing machine segments as they are the most profitable products in the large home appliance sector.
An industry insider told Yicai that Xiaomi has enjoyed high shipments of air purifiers and vacuum cleaners, but is still weak in the air conditioner sector.
Less than one month earlier, Xiaomi updated two types of air conditioners and brought its first washing machine to the market. The company continues to win market shares by offering affordable products with the same-quality hardware that can be found in competitive products.
However, the insider said sales growth of air conditioners is expected to slow down or even fall into negative territory due to the influence of the real estate industry.
TCL also expressed similar view in a filing to the Shenzhen Stock Exchange. After two years of robust growth, sales of air conditioners have suffered negative growth continually since July 2018.
Statistics showed that a total of 123.36 million units of air conditioners were sold during the January-September period of 2018, with the growth decreasing to 6.7 percent.
Given that, it is yet to know whether the "low price" strategy will continue to work out in the large home appliance and pull Xiaomi out of the mud.
Email: tanyuhan@nbd.com.cn