Beauty icon Avon sells Guangzhou plant to The Face Shop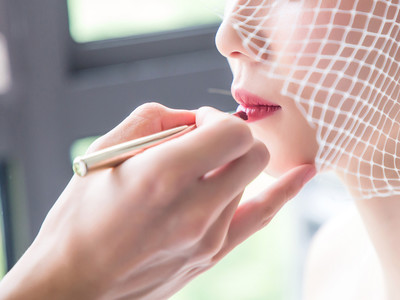 Photo/Shetuwang
Jan. 10 (NBD) -- Beauty company Avon Products Inc. ("Avon") said Tuesday that it would sell its Guangzhou factory to South Korea-based The Face Shop, a cosmetics brand of leading household goods and cosmetics producer LG Household & Health Care.
The Face Shop will take over the manufacturing operation outright. When reached by NBD, Avon said current employees of the Guangzhou facility are expected to keep their jobs as part of the ownership change, and the plant will serve as a contract manufacturer of Avon after the transfer and will continue producing Avon products in addition to The Face Shop's private label range of products.
Avon will receive net proceeds of 44 million U.S. dollars from the transaction.
The deal came around six months after the direct-selling makeup company sold its last factory in the U.S. to French cosmetics manufacturer Fareva Group.
Wang Xianqing, director of Research Institute of Circulation Economy at Guangdong University of Finance & Economics and chairman of Guangdong Society of Commercial Economy, said the traditional direct-selling model has lost its appeal and selling the factory is significant to Avon's efforts of reducing burden and improving profitability.
With roots dating back to 1886, Avon once created a fabulous miracle in the global direct-selling industry.
The cosmetics producer entered China in 1990, and rapidly gained a firm foothold in the Chinese premium cosmetics market through the direct-selling model. As of 1997, the company had signed up 350,000 Chinese Avon ladies. In 2003, the beauty icon reached peak popularity, racking up 2.4 billion yuan (352.1 million U.S. dollars) in annual sales revenue via over 10,000 outlets.
Avon's popularity in China should be attributed to its unique direct-selling model, which helped the company establish a solid customer base through word-of-mouth advertising, Wang Xianqing said to NBD. However, such model went out of favor with changes in consumption habits and development of the Internet, Wang added.
As a result, the makeup company saw its global revenue decline continually and withdrew from markets including South Korea, Vietnam, and New Zealand.
Data shows the company's operating profit worldwide stood at 273.3 million U.S. dollars in 2017, 321.9 million U.S. dollars in 2016, 165 million U.S. dollars in 2015, and 434.3 million U.S. dollars in 2014. Net income was -1 million U.S. dollars in 2017, -125 million U.S. dollars in 2016, -1.1 billion U.S. dollars in 2015, and -384 million U.S. dollars in 2014.
The number of Avon ladies in China has slipped to 706, according to a media report released in October of last year.
To return to growth, Avon introduced a long-term strategy, "Open Up Avon", in September 2018. And in December of the same year, the direct-seller announced changes to senior management teams so as to drive up service and efficiencies.
Selling the Guangzhou plant provides Avon with greater operational and financial flexibility, and is a significant step forward in the cosmetics manufacturer's efforts to 'Open Up Avon' by operating more efficiently, with a leaner, more agile global infrastructure, said Avon's CEO Jan Zijderveld.
The deal is still subject to regulatory approval, expected to be completed in February 2019.
Email: lansuying@nbd.com.cn