Will short video platform Vskit become Tik Tok in Africa?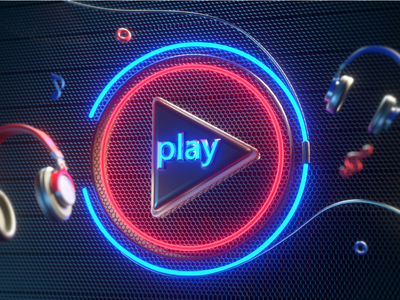 Photo/Shetuwang
Jan. 11 (NBD) -- Although Internet giants Tencent, Baidu, Alibaba and JD.com are all seen investing heavily in the short video sector, the benefit increase brought by large population has already been reaching the ceiling in the domestic market.
Statistics show that growth of new users in the sector decreased from 100 million in the first half of 2018 to 13 million in the third quarter of last year.
Given that, a few companies quickly responded and shifted the battle field overseas to seek new opportunities.
Chinese game company Netease and Transsion, the largest Chinese smartphone vendor in Africa, are making a head start in the Africa market by establishing a joint venture Transsnet.
Vskit, the short video app launched last year by a joint venture, has gained nearly tens of millions of users and reached over 5 million downloads on Google Play so far.
Similar to Tik Tok, the most popular short video platform in China, Vskit mainly offers contents of singing and dancing. Africans have a talent for music, so the threshold is relatively low for people to use. Background music, to some extent, can improve the imperfections in video filming and making.
In addition, Transsnet's Boomplay, one of Africa's most popular music stream platforms with over 40 million users, is a vast music bank for Vskit. Boomplay has inked agreements on copyrights with local music companies and currently is negotiating with top three international music companies.
However, running short-video platforms there are not always easy.
Xu Weisong, person-in-charge of the business, said that short-video business in Africa is different from that in China as there is no MCN, which means Vskit has to play the role of MCN at the current stage. To discover talents, the company also will hold beauty contests, fashion shows and singing contests regularly. In addition, the company also works with the studios or agents of YouTube, which will ultimately help put the company on track for video making.
With regard to attract customers, Transsnet owns advantages. In addition to SEO and promotion on social platforms, Transsnet can pre-install its Vskit app on Transsion smartphones. In 2017, shipments of Transsion cellphones have reached 120 million units, 45.9 percent of the total in the African market.
So far, Vskit has landed some advertisements. But Xu admitted that traditional advertising channels still remain dominant at the current stage. Vskit is still growing and there is no hush to commercialize it, Xu added.
It's noticed that the number of people in Sub-Sahara Africa accounts for 15 percent of the global population and 60 percent of them are under 25 years old. It is expected that the number of smartphone users will reach 690 million by 2025. However, the local audio and video market is at the primary stage.
The market is vast, but it is only time to tell whether Vskit will thrive and become Tik Tok in Africa.
Email: tanyuhan@nbd.com.cn