China's documentaries become new hit on video websites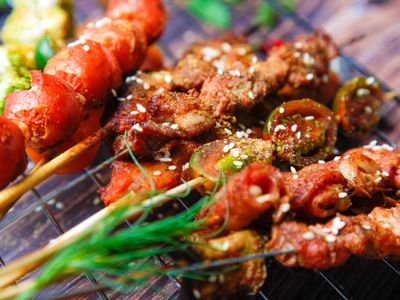 Photo/Shetuwang

Jan. 11 (NBD) -- Documentary series are stepping into the spotlight in China.
Early in 2016, Masters In Forbidden City was aired on Central China Television. The three-part documentary shines light on the unsung life stories of restorers of cultural relics working inside the Forbidden City, demonstrating the history behind the antiques and the palace, the restoration procedures and the development of cultural protection.
It first stayed a low-profile and then became a hit in the video sharing website Bilibili where the 9.9 rated series gained 4.17 million views so far.
Masters In Forbidden City also notched up an impressive rating of 9.4 out of 10 on Douban.com, one of the largest film and TV review websites in China.
Since then, video streaming platforms are setting foot into the documentary sector.
In June last year, Bilibili released its first self-developed series in the documentary channel. The Story of Chuan'er, which features Chinese barbecue culture embodied in food products from more than 500 barbecue eateries across around 30 cities, won widespread popularity and has drawn over 47 million views.
Tencent Video, another major video website, set up a documentary studio after seeing favorable comments for documentaries introduced and invested by its platform.
In October, its cuisine and culture series Once upon a Bite made its debut on Tencent's video website and Zhejiang Television.
The documentary, the new offering of Chinese celebrated documentary filmmaker Chen Xiaoqing who is known for A Bite of China, has received 900 million views, marking a new record in website produced series.
In late 2018, iQiyi, the video website backed by Baidu, also launched a food documentary series presenting various "pots" across China. Besides, the website revealed it will further create contents to interpret other Chinese cultures.
All platforms poured a considerable amount of money in purchasing copyrights of and producing documentaries. The whole industry finanlly starts to see the light at the end of the tunnel after staying in shadow for decades.
In fact, Chinese documentaries have not been commercialized over the past years. Although the sudden emergence of A Bite of China once helped the sector draw public attention, the documentary industry is still facing obstacles in production, distribution and industrialization.
On the one hand, as Chinese policies encourage Chinese documentary production, the strict restraint on theme and contents of series makes the documentaries unappealing to audiences. Thus return of documentaries remain at a low level, which result in the domain's high dependence on subsidies.
On the other hand, the low income for documentary teams, even excellent ones, forces talents to leave the market and turn to focus on fields including movies, TV series and variety shows where producers have less difficulty in filmmaking and receive returns faster.
Email: zhanglingxiao@nbd.com.cn