How long could palladium craze carry on?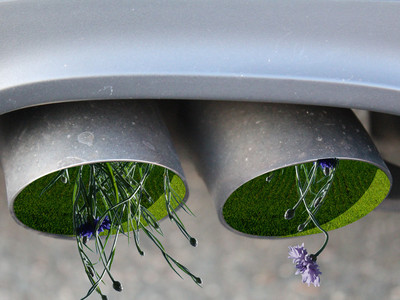 Photo/Shetuwang
Jan. 23 (NBD) -- Autocatalyst metal palladium started the year of 2019 on a positive note, with spot palladium breaking through 1,400 U.S. dollars an ounce last week before pulling back somewhat.
Meanwhile, palladium futures, which settled at a record and topped gold futures for the first time in about 16 years last Thursday, eased back for a second session.
In the interviews with the 21st Century Business Herald, several traders at overseas hedge funds attributed the cooling-down in the palladium fervor partly to Chinese investors' move to pull back the money after locking in profits.
Ever since 2017 when China started to implement the "China VI" emission standards requiring all light vehicles to adhere to tougher standards by the middle of 2020, capital from Chinese investors has poured into the palladium market. From its 52-week low set last August, palladium has climbed almost 70 percent.
Capital influx, together with safe-haven strategy and speculation upon supply crunch, contributes to the price hike of palladium, an industry insider told the 21st Century Business Herald.
How is the "China VI" related to the palladium market? The precious metal is used in the production of catalytic converters which clean pollutants from exhaust of internal combustion engines. As China and Europe's enforcement of strict new standards, the demand for the converters is surging, along with palladium itself.
An international precious metal trader revealed that since the end of 2017, the palladium futures curve has shown a continuing supply shortage in the spot market, indicating that investors are stocking up heavily.
Maxwell Gold, director of investment strategy at Aberdeen Standard Investments, said that in the past six months, spot palladium rocketed to 1,388.55 U.S. dollars an ounce from 887.12 U.S. dollars an ounce, which also drove the hike in palladium futures.
In the views of Gold, price bubble is quietly forming with huge capital influx. "As palladium's momentum continues higher, it runs the risk of profit-taking and speculative activity weighing on prices."
"Given that the metal is 'very volatile', I wouldn't be surprised to see a significant pullback of 10 percent or more," Gold added.
On the one hand, the surging palladium would attract an increasing number of global short-sellers. And on the other hand, auto makers may turn to use platinum in catalytic converters if palladium's price continues to outpace platinum's, Gold predicted.
The practice is not rare, but the replacement entails corresponding adjustments in manufacturing, R&D and other links for auto makers.
"There are manufacturing, engineering, and supply-chain costs involved in changing the chemistry of automotive catalytic converters from palladium back to platinum," said Shree Kargutkar, portfolio manager at Sprott Asset Management (Sprott).
In a recent report, John Ciampaglia, chief executive of Sprott, said it would take auto makers at least 18 to 24 months to make the change.
The 21st Century Business Herald noticed that some mining companies in China have started making arrangements in the platinum market such as buying mines or entering into long-term purchase agreement, banking on platinum as autocatalyst metal.
Email: gaohan@nbd.com.cn