Dermo-cosmetics industry runs into headwinds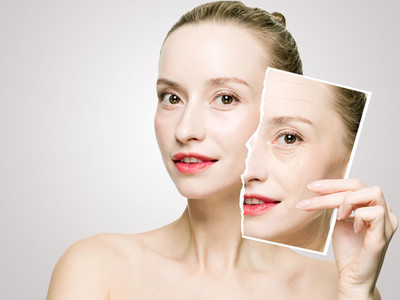 Photo/Shetuwang
Jan. 25 (NBD) -- If you search dermo-cosmetics on Taobao and Suning, two large e-commerce marketplaces in China, no match will pop up. Also of note, Morita Biotech (HK) Co., Ltd. Tuesday wiped off the Chinese characters meaning dermo-cosmetics from its official WeChat account.
This came after the National Medical Products Administration (NMPA) deemed dermo-cosmetics unrecognized concept, in a recently-released document answering frequently asked questions about cosmetics administration.
In the statement, the drug watchdog said there is no such concept like dermo-cosmetics or cosmeceuticals in the statute level in China and most foreign countries. In some other countries, drugs that indeed have the efficacy of cosmetics have to comply with regulations for drugs or quasi-drugs.
The current Regulations Concerning the Hygiene Supervision over Cosmetics also stipulates it is illegal to brand products registered under the category of cosmetics as dermo-cosmetics or cosmeceuticals in advertisements. Moreover, those claiming to have added EGF (Epidermal Growth Factor) to formula will be deemed as illegal products.
In China, there is a swathe of dermo-cosmetics brands which have been enticed to the market by promising prospects.
While China's consumer goods market reported single-digit growth, the cosmeceuticals industry maintained a double-digit growth rate, with the industry size soaring to 62.5 billion yuan (9.2 billion U.S. dollars) in 2017 from 11 billion yuan (1.6 billion U.S. dollars) in 2010 at a compound annual growth rate of 28.16 percent, showed a report by Forward Industry Research Institute. The research firm projected the dermo-cosmetics market will hit 81.1 billion yuan (12.0 billion U.S. dollars) by 2023.
The L'Oréal Group, the world's largest cosmetics and beauty company, has introduced four cosmeceuticals brands - Vichy, La Roche-Posay, SkinCeuticals and CeraVe - in China through the Active Cosmetics Division. In the first half of last year, the Division reported sales of 1.231 billion euros (1.4 billion U.S. dollars), achieving like-for-like growth of 11.4 percent. Operating profit was 326.2 million euros (373.0 million U.S. dollars), accounting for 26.5 percent of the Division's sales.
Another beauty giant Pierre Fabre also has a slew of cosmeceutical brands, such as Avène, Rene Furterer, Klorane, and A-Derma. According to the Activity and Corporate Social Responsibility Report 2017-2018, the world's second largest dermo-cosmetics laboratory's Dermo-Cosmetics division pocketed 1.41 billion euros (1.6 billion U.S. dollars) in net sales in 2017, or approximately 61 percent of the total.
The NMPA's new statement will undoubtedly put an end to the fast growth of the cosmeceuticals market, and a reshuffle is expected.
Though China hasn't put explicit specifications in place, the year 2019 will definitely witness stringent regulation over the cosmetics industry, a senior industry insider told news outlet Yicai.
To dermo-cosmetics brands that have entered the Chinese market, they would still have a ready market as long as they changed the way of marketing, but to those that haven't accessed the country, the new requirement would put the brake on their expansion, the insider added.
For example, Vanicream, a skincare brand under Mayo Clinic, a nonprofit academic medical center based in Rochester, Minnesota, the U.S., planned to enter the Chinese market this year, with an aim of generating annual sales of more than 100 million yuan (14.7 million U.S. dollars). But its application for cosmetics with non-special purposes has been returned by the Beijing Municipal Drug Administration, and the brand has to go through all formalities again for re-approval.
Email: lansuying@nbd.com.cn