Will BT, the 1st int'l firm to get telecom licences in China, lock horns with the country's top players?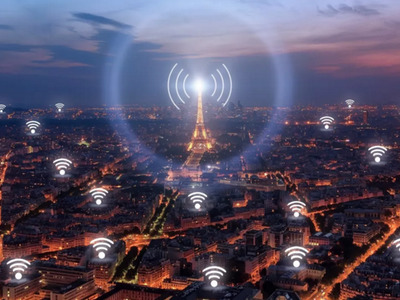 Photo/Shetuwang
Jan. 28 (NBD) -- BT Group (BT) has become the first foreign telecom operator to be granted the nationwide licences from the Ministry of Industry and Information Technology of China, the British telecom giant announced last Thursday.
The two "value added licences", China nationwide Domestic IP-VPN licence and China nationwide Internet Service Provider (ISP) licence, will enable BT's China unit to contract directly with its customers in the country and bill them in renminbi.
The news immediately went viral and aroused heated discussions on the Internet. People were wondering, "will BT join the club of the country's three leading telecom companies?", "will consumers in China be able to use a foreign phone card?" and "will the phone tariff go down?" And there were also people concerned about personal data safety.
Zuo Pengfei, assistant researcher with the informatization and cyber-economy lab of the Institute of Quantitative & Technical Economics under the Chinese Academy of Social Sciences, had an interview with NBD, shedding some light on those concerns.
As the telecom sector, which involves personal privacy and communications data, falls outside the areas China promises to open, the fact that BT was granted the two nationwide licences by Chinese authorities highlights the country's good faith and determination to open up further, Zuo noted.
Zuo elaborated that the nationwide IP-VIP licence allows a firm to provide a local area network for corporate clients and the nationwide ISP license enables a firm to offer network connection services such as network access, search and instant messaging for individual users. Moreover, current major players in these two categories in the country are, of course, China Telecom, China Mobile and China Unicom.
BT entered the Chinese market in 1995 and has built a network covering more than 330 cities in China, according to the company's official website. It provides global network IT services to multinational companies in China, such asProcter & Gamble, Novartis, Unilever and Reuters, and also Chinese emerging multinational clients including Huawei, Air China, Sinopec and ZTE.
As for mobile communication services which touches on national security and personal privacy, BT will not provide mobile services or fixed-line services, because it hasn't obtained a Basic Telecommunications Services licence, Zuo explained.
Zuo held that BT will exert little influence on China's three major telecoms operators in the short run, as in the country BT engages primarily in broadband services which aren't major profit sources of the three leading telecom firms.
As things stand, it's too early for Chinese consumers to pin their hopes on BT for dragging down Internet charges through the company's entering the competition with the country's top telecom firms.
So what kinds of changes will BT's two nationwide licences bring to ordinary users in China?
In the views of Zuo, China has a mature and competitive telecom industry, and individuals and enterprises have developed certain reliance on certain services providers. Under the circumstances, services of BT don't have a particular impact on ordinary users for the time being. But Zuo deemed BT's joining the competition beneficial for improvement and diversification of telecom services in the country.
It's no need for Chinese users to worry about network security issues, as BT shall abide by the relevant laws and regulations of China when it carried out services in the country, Zuo noted.
Email: gaohan@nbd.com.cn