2nd-tier luxury carmakers to locate potential customers and localize products for growth in 2019: analysts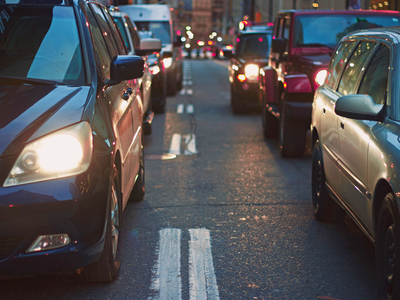 Photo/Shetuwang
Jan. 29 (NBD) -- China's automotive market saw negative growth for the first time in 28 years, according to the country's leading industry association.
Data compiled by the China Association of Automobile Manufacturers (CAAM) showed that the country's automobile sales declined by 2.8 percent year on year to 28.081 million units last year.
In contrast to the negative growth of the automobile industry, sales of luxury cars increased in 2018, due to continuous adjustments in product structure, market landscape and consumption pattern of the luxury brands.
Statistics indicated that car sales of luxury brands rose more than 9 percent year on year last year, reaching 2.8 million units, an equivalent to around 8.9 percent of the 2018 total. First-tier luxury brands including Mercedes-Benz, BMW and Audi grabbed more than 70 percent of the market share.
Mei Songlin, senior auto analyst, said to the 21st Century Business Herald on Sunday that the luxury car sector is the silver lining amid the downward auto market. Mei also predicted that there will be growth space for the luxury-car market this year.
Despite the promising outlook, luxury carmakers are experiencing polarized development. With first-tier luxury brands constantly encroaching on the market, competition among second-tier players such as Cadillac, Lexus and Volvo is intensified.
Cadillac topped the second-tier luxury club with sales of 228,000 units in 2018, followed by Lexus' 160,400 units and Volvo's 130,500 units.
Zhong Shi, a media veteran, told the 21st Century Business Herald that overall, second-tier luxury brands are doing well, but their respective sales, generally ranging from 100,000 to around 200,000 units, fall far behind top players.
In the views of Zhong, disadvantages of second-tier marques lie in insufficient production scale, limited product category and low market share. Zhong called on those carmakers to improve and diversify their production lines in 2019.
It's noted that some brands have already initiated corresponding moves.
Last week, Lexus launched its new compact SUV model, the Lexus UX, in Hangzhou with six variants available. Prior to that, Lexus' rivals Cadillac and Volvo released their new compact SUV models last year.
Noticing relatively weak brand strength of second-tier luxury marques, Mei held that such brands should on the one hand provide more cost-efficient products and differentiate themselves from leading players, and on the other hand, locate potential consumers and cater to their demands by analyzing characteristics and development trend of China's future auto market.
"When it comes to introducing foreign automobile brands into China, changes should be made in terms of products, brands as well as technology in accordance with the local market," Mei noted.
Email: gaohan@nbd.com.cn