Ant Financial remains China's biggest unicorn, Jinri Toutiao surpasses Didi Chuxing to rank second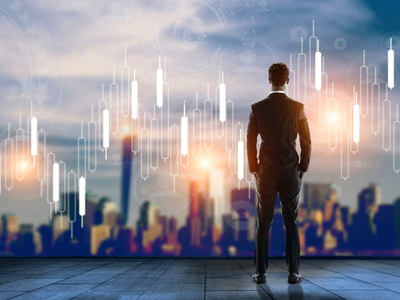 Photo/Shetuwang
Jan. 29 (NBD) – One new unicorn company emerged every 3.8 days in greater China in 2018, according to a unicorn index released by Hurun Research Institute last Thursday.
Unicorns, as general definition goes, are companies with external financing and valuation over 1 billion U.S. dollars. The number of such companies in China increased from 120 to 186 in last year, the report revealed.
Ant Financial, Alibaba's financial arm, topped the list with a valuation of 1 trillion yuan (148.5 billion U.S. dollars). News aggregator Jinri Toutiao, valued at 500 billion yuan (72.4 billion U.S. dollars), rose from the fifth in 2017 to the second in 2018, surpassing mobility platform Didi Chuxing, valued at 300 billion yuan (44.5 billion U.S. dollars), which fell to the third.
Popular short-video app Kuaishou and e-commerce giant JD.com's logistics arm are the newcomers in the top 10. Smartphone maker Xiaomi and EV battery manufacturer Contemporary Amperex Technology retreated from the list due to IPOs last year.
NBD noted that the valuation of unicorns surged in 2018.
The Internet finance sector continued to take a lead in terms of valuation and number of unicorns. 45 companies with total valuation of over 1.6 trillion yuan (237.5 billion U.S. dollars), 2.3 times that of 2017, topped the 17 industries on the list.
Moreover, the valuation of 19 companies more than doubled last year. Among them, Jinri Toutiao, Kuaishou and online grocery seller Meicai even saw their valuation quadruple.
The valuation of online grocery and delivery firm Dada-JD Daojia, online health service provider We Doctor, and AI developer SenseTime approximately tripled.
NBD also noted that Beijing still held the first place in terms of both the number of unicorns and the total valuation. 79 companies headquartered in the nation's capital made it to the list, and the total valuation of them exceeded 2 trillion yuan (296.9 billion U.S. dollars). Shanghai and Hangzhou ranked the second and third with 42 and 18 companies, respectively.
An industry insider told NBD that currently the valuation bubbles in China's start-ups are extraordinary, and predicted a major correction of the "craziness" is set to occur in the primary market.
In terms of industry distribution, Internet service, e-commerce and Internet finance were the top three contributors to the number of unicorns. The ranking was the same in 2017.
It is noteworthy that among the 97 newly added companies, 9 and 8 came from the health industry and education & training industry, respectively, making the two sectors next only to Internet service in terms of new unicorn contribution.
Sequoia Capital has investment in 49 unicorns, becoming again the top one investment institution in terms of unicorns netted. Tencent and IDG follows with 30 and 21, respectively.
Email: limenglin@nbd.com.cn