Evergrande aims to build world's top EVs through deal with Swedish supercar maker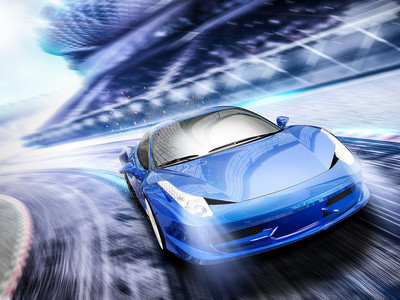 Photo/Shetuwang
Jan. 30 (NBD) -- Chinese real estate conglomerate Evergrande is continuing to diversify into the new-energy automotive industry.
National Energy Vehicle Sweden AB ("NEVS"), an electric vehicle subsidiary of Evergrande Health Industry Group Limited, Tuesday signed an agreement to take a 20 percent minority stake in Swedish high-performance sports car manufacturer Koenigsegg Automotive AB's parent company at a consideration of 150 million euros (171.5 million U.S. dollars).
In addition, NEVS struck a deal with Koenigsegg to form a joint venture in Sweden to produce the next generation of electric vehicles.
This marks Evergrande's new efforts in its strong push into the automotive sector.
Shortly after the acquisition of a controlling stake in NEVS on January 15, the property behemoth made foray into the automotive battery field through the purchase of a majority stake in battery maker Shanghai CENAT New Energy Co Ltd.
Plus the new moves, Evergrande spent around 8.5 billion yuan (1.3 billion U.S. dollars) accumulatively in half a month to fuel its car manufacturing dream.
Pursuant to the new joint venture agreement, NEVS will contribute 150 million U.S. dollars in starting capital for a 65 percent stake while Koenigsegg will obtain 35 percent by contributing primarily with intellectual property, technology licenses, and product design.
Koenigsegg owns a raft of world-leading technologies in the fields of lightweight, engine-powered systems, electrification, AI driving, etc.
The Swedish marque has a distinguished market position for hyper cars, and enjoys a reputation as a "ghost sports car". Buyers of Koenigsegg sports cars often have to wait three to five years for delivery.
The investment in Koenigsegg's parent company by NEVS and the formation of the joint venture with Koenigsegg are expected to enhance the strategic layout of Evergrande in the global new-energy vehicle landscape, and to achieve strategic synergies and rapid development, Evergrande Health said in the announcement.
Behind Evergrande's craze for automobiles is the promising prospect of the new-energy vehicle industry.
Data from the China Association of Automobile Manufacturers showed approximately 1.26 million new-energy vehicles were sold in China in 2018, up 61.7 percent year over year, and the sales figure for 2019 is estimated to reach 1.6 million units.
At the end of last year, China's new-energy vehicle population stood at 2.61 million units, accounting for 1.09 percent of the country's total car population.
Ouyang Minggao, academician at the Chinese Academy of Sciences, projected the new-energy car industry will grow by leaps and bounds in 2020, and the new-energy car population in China will hit 50-80 million units by 2025.
Email: lansuying@nbd.com.cn