Didi reportedly to lay off 25 pct of workforce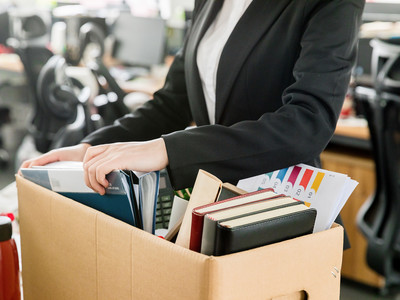 Photo/Shetuwang
Jan. 31 (NBD) -- Didi Chuxing ("Didi"), the biggest ride-hailing platform in China, is reportedly conducting a layoff, and around 25 percent of its workforce will be dismissed, 36Kr, a service platform for Internet startups, reported citing a source with knowledge of the matter.
The car-hailing company currently has more than 13,000 employees. If the report was true, over 3,000 Didi employees would be laid off. The layoff will be conducted in stages and will probably last through March this year.
The position elimination was based on a rank and yank system, and product technology and car-hailing teams as well as functional departments that didn't make great advances last year are expected to take the biggest hit, the source said.
In response, Didi said to 36Kr the company carried out a major structural adjustment and restructured the talent system for an improvement of safety experience and working efficiency, and as a result, some employees will be transferred to new positions, which is a kind of normal personnel adjustment. What's more, the car-hailing behemoth recently launched a large-scale recruitment, with positions available including safety technicians, product managers, and driver manager.
Despite the response, the job cuts somehow came as no surprise.
At an internal meeting in mid-December of 2018, Didi CEO Cheng Wei announced employees would get only half of their year-end bonuses while executives would receive nothing because of the less-than-satisfactory performance over the course of the year. Given the considerable size of year-end bonuses in previous years, such practice, in the view of some employees, was a layoff in a disguised form.
Following high-profile safety incidents, Didi has faced strict scrutiny from both the government and customers.
To enhance safety, the car-hailing platform has suspended its Hitch carpooling service, which was the most profitable business. Data show the carpooling service reaped 800 million yuan (119.4 million U.S. dollars) in net profits for Didi in 2017. Making no comment on the reported figure, Didi said orders from the Hitch service made up one tenth of its total before the safety rectification.
The suspension of the carpooling service put Didi in a very passive situation, as the company has to answer to investors in addition to government agencies and customers.
Reducing expenditure in various ways including slashing jobs seems to be a solution to ease investor concerns.
Meanwhile, Didi is endeavoring to seek new growth drivers.
The company's subsidiary Xiaoju Auto Solutions agreed on Monday to set up a joint venture with BAIC BJEV, an electric vehicle unit of Beijing Automotive Group. Called BAIC-Xiaoju New Energy Auto Technology Co Ltd, the joint venture will focus on new-energy vehicle operation, big data applications, ride-hailing, charging and battery swapping services.
Email: lansuying@nbd.com.cn