Exclusive | DGRC follows BYD to invest additionally in Denza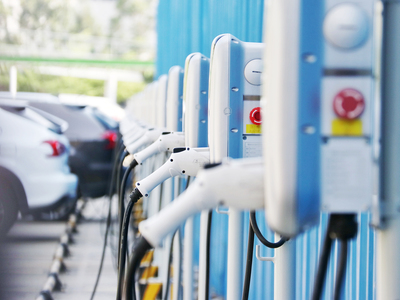 Photo/Shetuwang
Feb. 18 (NBD) -- Daimler Greater China Ltd (DGRC) will follow BYD Co Ltd to invest 200 million yuan (29.6 million U.S. dollars) in Shenzhen Denza New Energy Automotive Co Ltd, a joint venture built by BYD and DGRC in February 2011 with their stakes in the company standing at 50 percent respectively, an anonymous person familiar with the matter disclosed to NBD. BYD has confirmed the information to NBD.
On February 1 2019, BYD announced that its subsidiary BYD Auto Industry Company Limited will inject an additional 200 million yuan as registered capital to Denza. After the deal, BYD's stake in the joint venture will remain unchanged.
This marks the fifth time that BYD and DGRC jointly invest in Denza. According to the rough statistics from NBD, Denza has received accumulated 3.56 billion yuan (526.2 million U.S. dollars) from its shareholders. Despite whopping capital inflows, Denza has still been in the doldrums in recent years.
Since 2014 when Denza promoted its first model for mass production, the joint venture has been loss-making. In the first four months last year, Denza lost about 122 million yuan (18.0 million U.S. dollars).
Public data indicated from 2014 to 2018, Denza sold less than 12,000 vehicles in the domestic market.
In 2018, the company only sold 1,974 vehicles, a year-over-year decline of 58.1 percent, while the number of cars in stock was 2,090. However, the sales volume of new energy vehicles (NEVs) in China exceeded 1 million in the same year.
Some held the view that the sluggish sales of Denza should be mainly attributed to the slow upgrading, unsatisfactory appearance and high price of its products.
A person with knowledge of Denza told NBD the company has sold all Denza 500 models in stock at the end of last year. The sales were affected by slashing subsidies for NEVs in China, according to Cui Dongshu, secretary-general of the China Passenger Car Association. Denza 500 model was not a bestseller when the subsidies were high, and it will be even harder to sell the model if the subsidies fall sharply this year, he added.
Some analyzed that through the debut of Denza, DGRC is aimed at responding to changes that will be brought by China's dual-credit scheme for NEVs as its electrification layout is not mature enough.
But the German car maker, by expanding cooperation, did not put all eggs in one basket. It now has BYD, BAIC, Geely and other partners in China to help strengthen its presence.
It will be a challenge for the German car manufacturer to strike a balance among different parties, and the role played by Denza in the game still remains unclear.
Email: wenqiao@nbd.com.cn