TikTok releases first in-app mini game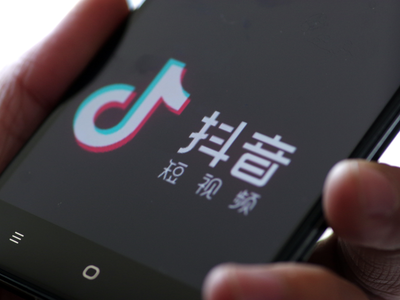 Photo/Dfic

Feb. 20 (NBD) – TikTok, short video app operated by ByteDance, launched Monday its first in-app mini game Yinyueqiuqiu (music bound ball), which is similar to Jump Jump, a popular mini game released by tech giant Tencent's WeChat.
TikTok allows players to make a screen recording during the game and share the video directly on the app. The platform will recommend videos related to the new game and give an entry to the program in every video.
The debut of Yinyueqiuqiu indicates TikTok's ambitious foray into the gaming sector.
For advertisers, the app was only a channel to buy traffic. A white paper on mobile games in 2018 from game data service provider DataEye shows that Jinri Toutiao, ByteDance's information content app, and TikTok were among the top five platforms favored by traffic buyers.
With over 250 million DAUs (daily active users) and more than 500 million MAUs (monthly active users), TitTok has long coveted inroads into the gaming field and has early created the game center in the app.
The rollout of the self-developed game Yinyueqiuqiu also signals TikTok's head-on clash with Tencent in the gaming industry.
It is noteworthy that the percentage of commission that TikTok charges for mini games is 10 percent lower than that for WeChat, and the games are required to be first unveiled on TikTok.
Some the industry insiders believe that TikTok is ambitious in making deployment in the gaming industry and it could produce more games. But it will encounter problems including low retention rate of in-app small games like its rival WeChat.
Behind the race in the gaming sector is ByteDance's anxiety over the development of mini programs.
WeChat first introduced its "mini program" platform in January 2017, where games, store apps and services are provided without additional downloading or installing.
Statistics reveals the function now has covered more than 200 industries and registered more than 100 billion visits.
As using mini programs becomes a habit for users, several Internet titans attempt to grab a slice of the cake in the market.
Last September, Alipay, mobile payment app of Alibaba Group, joined in the race.
Latecomer ByteDance added the mini program "Maoyan Movie" to Jinri Toutiao in September of 2018, and launched the platform about two months later.
The year 2019 could witness aggressive expansion of players in the niche sector.
At the end of last year, Baidu announced a new plan to provide a communication platform for developers and operators in the mini program ecosystem. Besides, it decided to allocate 90 percent of the advertisement revenue to developers.
In early January this year, Allen Zhang, senior executive vice president and president of Weixin Group at Tencent, mentioned Tencent is very determined to work on small programs.
As for mini games, Tencent said in 2019 it plans to continue carrying out the preferential revenue sharing strategy that was adopted in 2018. It is also exploring new business models in a bid to provide financial support and favorable policies to creative mini games.
To pave the way for ByteDance-backed products to develop mini programs, TikTok's small games as the pioneer is hoped to attract more developers.
Email: zhanglingxiao@nbd.com.cn