Transsion reportedly to launch Internet-enabled TV in Africa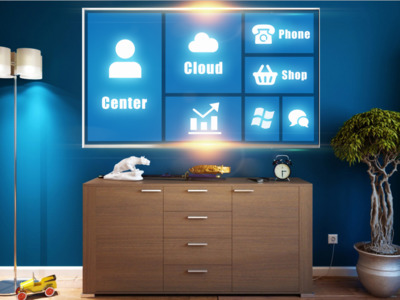 Photo/Shetuwang
Feb.21 (NBD) -- China's Transsion Holdings (Transsion), the biggest smartphone marker in Africa, is to launch its Internet-enabled TV under the brand "Infinix" on the continent. Zhang Zhiwei, former CEO of TV maker Leshi Zhixin, will handle the business, news outlet Yicai reported based on multiple sources.
An industry insider said to Yicai that Transsion has been looking for suitable people to set up a TV team since the end of last year as the company's smartphone business has hit a bottleneck and has to look for new growth drivers.
According to statistics released by research firm Sigmaintell, the global smartphone market has cooled down and is expected to register a negative growth this year. In contrast, sales of TVs are expected to increase in the emerging markets such as Africa, Asia Pacific and Latin America.
Zhang Bing, a Research and Analysis Director at IHS Technology noted that a total of 11 million TVs were sold in the Middle East and Africa in 2017 and 12 million in 2018. The number will further increase to 13 million units this year, among which 5-6 million will be sold in Africa.
It is noticed that Transsion launched its traditional TV under the brand "Synix" in Africa last year and worked with OEM manufacturers KTC and TCL, according to Yicai. But with regard to the new move, no response has been obtained either from Transsion or Zhang Zhiwei as of press time.
Sun Yanbiao, head of Mobile No.1 Research Institute, deemed Transsion's foray into the TV market reasonable. Firstly, it has a distributing network in Africa, Sun explained. The company has opened a string of stores on the continent through working with mobile device retail chain Digitone. It is possible that TVs will be sold in those outlets.
In addition, the smartphone maker also offers instant communication service through software in its phones and such software can be applied to its Internet-enabled TV. Moreover, it has established its after-sales service brand and system, which can also back up its TV sales.
Despite a net growth expectation in years to come, Zhang warned of potential "growth trap" in the emerging markets. The development of Africa's TV market, which goes in synch with the improvement of per capita disposable income and infrastructure, shouldn't be attached with overly optimism, Zhang elaborated.
"E-commerce-empowered success of TV makers in China cannot be easily replicated in the overseas market," Zhang further explained. Among the TVs that sold during the Double 11 Global Shopping Festival last year, 50 percent of them were sold online. But it is backed by a logistics system that has grown for 10-20 years in China.
Sun expressed similar view, saying the e-commerce sector is weak in Africa. Usually, it takes 15 days for an online product to get updated. On the one hand, customers in Africa haven't formed an online purchasing habit. On the other hand, the logistics system is underdeveloped there. But the market potential remains big if Transsion can close the logistics gap by exploiting its physical phone outlets.
However, the phone maker still faces an uphill battle as competition is fierce in the African TV market. It is worth noting that South Korean and Japanese competitors like Samsung, LG, Sony and Panasonic, have established presence in Africa for a long time. Chinese TV giant Hisense has built its own factory in South Africa and Skyworth has acquired TV maker Prima's factory in the country.
Email: tanyuhan@nbd.com.cn