Unicorn companies' valuation may continue to fall 20-30 percent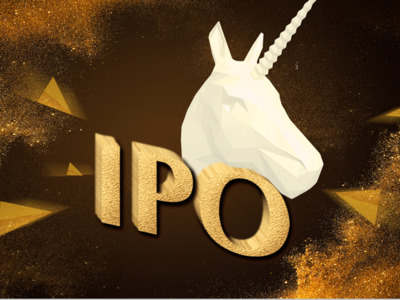 Photo/Shetuwang
Feb.22 (NBD) -- SoftBank chief Masayoshi Son may have a hard time in recent days as the two biggest shareholders Saudi Arabia's Public Investment Fund and Abu Dhabi's Mubadala Investment Co of the Vision Fund are unhappy about some outbound investments of the fund, complaining SoftBank has paid too much for tech companies, according to The Wall Street Journal.
Their concern seems reasonable in some way and will work as a reminder for the investors in China.
It is worth noting that last year is the starting year for unicorn companies to go public and tech companies with high valuation were seen rushing to debut in Hong Kong.
China Tower Corp Ltd, smartphone maker Xiaomi and group-buying website Meituan Dianping presented the top three IPOs in Hong Kong last year. Capitals raised by them accounted for over 70 percent of the total.
However, the valuation of some unicorn companies started to show signs of weakness since last year.
On Xiaomi's Hong Kong debut, its founder and CEO Lei Jun promised to first-day buyers of Xiaomi shares that they will see their gains redouble. But the stock price fell significantly during the following months. Although it rebounded to 11.92 Hong Kong dollars (1.5 U.S. dollars) on Friday, it is still far lower than its IPO price of 17 Hong Kong dollars (2.2 U.S. dollars).
According to the latest statistics, shares of Meituan Dianping also have reduced around 19 percent from its highest point.
Based on incomplete calculation of the 21st Century Business Herald, last year saw at least ten tech unicorn companies listed on the Hong Kong Stock Exchange and they recorded a 45.5-percent fall on average.
Zhou Jun, Chief Marketing Executive of KPMG, told the 21st Century Business Herald, that the concept of unicorn companies is somewhat "overhyped". The valuation of such companies will continue to go down by 20-30 percent in the future, Zhou added.
The decrease of valuation of unicorn companies is mainly contributed by two reasons, Zhou explained. The first one is that the so-called unicorn companies are overvalued, which have harmed the interest of investors.
Bicycle sharing startup Ofo is a case in point. The bike company was once valued at over 12 billion yuan (1.8 billion U.S. dollars), but was almost on the brink of bankruptcy and unable to refund deposits and clear its debts.
The other reason is that the real economy was facing a potential hit as global economic growth shows down. Market uncertainties are the most worrying and any sign of an economic slowdown would dampen investors' confidence, noted Zhou. As a result, they hold their money and wait until more positive market signals are unleashed.
The slowdown of investment is first implied by the dropping number of cornerstone investors. Such an investment scheme is peculiar to Hong Kong shares. Before each IPO, the list of cornerstone investors will draw wide market attention.
The "new economy" companies that listed in 2017 and the first half of 2018 have been a favor of cornerstone investors. Many of them have won investments from local family businesses, such as the one headed by Li-Ka Shing, large private equity firms and industry giants.
But with a "unicorn" turning to an "erumpent", cornerstone investors are hardly seen starting from the second half of 2018.
Chamath Palihapitiya, the outspoken Silicon Valley tech investor, also warned that start-up economy is nothing more than a "Ponzi scheme" and criticized the start-up cycle of raising funding rounds and spending money to boost user growth to attract bigger funding rounds.
Email: tanyuhan@nbd.com.cn