NetEase's e-commerce platform reportedly to merge with Amazon's import unit in China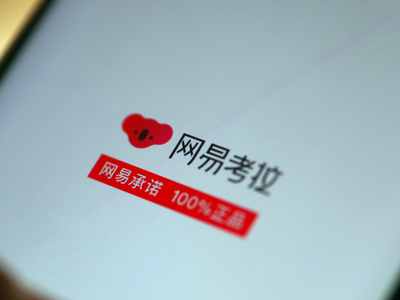 Photo/Dfic
Feb. 22 (NBD) – Chinese Internet behemoth NetEase was said to be in talks with Amazon for an e-commerce restructuring. Koala, a cross-border shopping platform run by the Chinese titan, is looking to merge with Amazon's China shopping business, Chinese business magazine Caijing reported on Tuesday.
The deal, which NetEase initiated and will occur through a stock swap, was signed at the end of last year but the negotiations were full of difficulties, a person close to the deal told Caijing.
An e-commerce investor said to Caijing it's likely that Amazon's Chinese import division will merge with Koala and the new business unit will be listed independently as Koala with Amazon holding stakes in it.
Caijing contacted Koala and Amazon China but both parties declined to comment on the issue.
In fact, since last December, Koala has been selling products previously on Amazon, disclosed an insider from Koala.
NetEase has long been ambitious in the e-commerce sector and e-commerce has been an important contributor to the giant's revenue growth besides the gaming business.
But from the fourth quarter of 2017 to the third quarter of 2018, the year-on-year revenue growth rate of NetEase's e-commerce business slumped to 67 percent from 175 percent, which implied that NetEase's e-commerce business needs new growth drivers.
Another e-commerce investor informed Caijing that Koala eyes mostly the global supply chain resources and cross-border logistics system of Aamzon.
The e-commerce business of NetEase is still at a stage of burning through cash. The tie-up will save costs for the tech company in terms of expanding product categories, obtaining users and building a supply chain system.
Amazon's supply chain will be substantially conducive to the standard product segment of Koala while barely influencing the non-standard product segment in the short run, analyzed Zhang Feipeng, co-founder of Chinese cross-border e-commerce platform Ymatou.
As for Amazon, it suffered an embarrassing situation as it presented weak presence in China's e-commerce market.
According to research firm iResearch, Amazon held only 0.8 percent of the Chinese e-commerce market in 2016. Within the imports area, Amazon's global shopping unit in China claimed a 6-percent market share for the fourth quarter of 2018, while Alibaba's Tmall Global took the lead at 31.7 percent, Kaola and JD.com trailed behind at 24.5 percent and 11.5 percent, respectively, data from Analysys showed.
As a company that has sufficient capitals, technologies and mature business model, Amazon indeed needs a strong partner for its local operation in China, observed a fund partner, adding NetEase boasts e-commerce gene which is also consistent with Amazon's philosophy.
An investment banker predicted this year will see an increasing number of mergers and acquisitions, which won't be made only by big players like Alibaba and Tencent.
In the future, cross-border e-commerce companies will penetrated each other to meet consumers' demand, and channels, supply chains and logistics will be the key to a new round of competition.
Email: wenqiao@nbd.com.cn