Danish toy maker Lego bets big on China, with two flagship stores opened within 6 months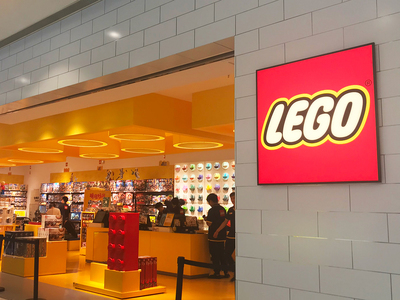 Photo/Zhang Xiaoqing(NBD)
Feb. 25 (NBD) – Danish toy company the Lego Group opened its first flagship outlet in the core district at Wangfujing Street in Beijing on last Friday, the second flagship store of Lego in China within only half a year.
In recent years, China has become the one of the markets where Lego sees the fastest growth and consequently the company is accelerating its expansion in the country, with three flagship stores in total so far.
Niels B. Christiansen, chief executive officer of Lego, admitted earlier in an interview with news outlet Yicai that China is one of the markets that catch the widest attention from Lego and the group is enlarging the investment in the country including the second- and third-tier cities, in a bid to achieve more rapid development.
According to Huang Guoqiang, general manager of Lego China, the toy giant will further step up efforts to open outlets in China. It expects to own about 140 retail stores in over 30 cities across the country by the end of this year, noted Huang.
Compared with European consumers who are Lego fans for generations, consumers in the regions expect the first-tier cities of China are less familiar with the brand, Huang explained, and the toy maker is now fostering the first-generation Lego fans in China, which is why Lego decides to open more outlets.
In the future, these flagship stores will promote more products featuring Chinese styles so as to get closer to Chinese consumers, he added.
Lego's emphasis on the Chinese market, on one hand, can be attributed to the enormous contribution of the market to its proceedings. In the first half of 2018, the Chinese market continued to perform strongly with revenue growing by double-digits, while revenue in western Europe and North America grew by low single digits and declined slightly respectively, according to Lego's financial report.
On the other hand, in Huang's mind, the increasing middle-income families, consumption upgrading and the universal two-child policy in China, a country with the largest population, also made Lego see its huge potentials and development opportunities.
Statistics from research institute Euromonitor showed the sales volume of the global toy industry in 2017 stood at 85.146 billion U.S. dollars, an increase of 3.5 percent. China's toy market alone presented a rise of 7.4 percent, with sale volume reaching 11.012 billion U.S. dollars, while the European and American markets registered negative growth.
In the coming three years, the Chinese toy market is expected to keep a growth rate of about 7 percent, predicted Huang Guan, an analyst with securities company Guangzheng Hang Seng.
It is noticed that Lego is now challenged by the domestic toy companies that provide more affordable toy blocks. Insiders held that Lego has an advantage over others in its integration of toy, education and entertainment through IP (intellectual property), and education and entertainment in turn also help the company to form a brand culture to enhance the sales.
Apart from opening flagship stores, Lego has made stronger efforts to make deployment in other industries. For instance, Lego teamed up with Tencent in the video and game sector last year. Additionally, Claus Flyger Pejstrup, senior vice president of Corporate Business Services at Lego, revealed that the company will also promote more digitalized products this year.
Email: wenqiao@nbd.com.cn