Will Apple credit card and interest-free financing win the hearts of customers amid waning iPhone sales?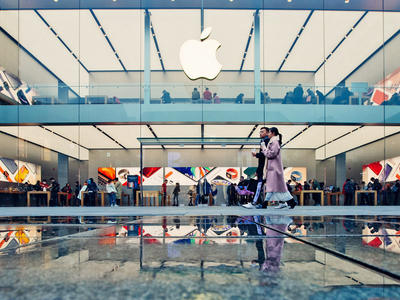 File photo/Zhang Jian (NBD)
Feb. 26 (NBD) -- With iPhone sales hitting the bottleneck, Apple Inc. (Apple) is beefing up its services business in order to tap into new income sources and boost waning smartphone sales.
Last Thursday, the U.S. tech behemoth was reported to have teamed up with Goldman Sachs Group to issue this spring a joint credit card paired with new iPhone features that will help users manage their money.
The card, which will be linked with Apple's Wallet app, will allow users to set spending goals, track rewards, and manage balances, The Wall Street Journal reported.
On the same day, Apple, by cooperating with China's payments giant Ant Financial and several local banks, planned to offer interest-free financing, its first such move in the country after a dip in iPhone sales.
On its China website, Apple is promoting the new scheme, under which customers can pay 271 yuan (40.5 U.S. dollars) each month over a course of 24 months to purchase an iPhone XR, and 362 yuan (54.1 U.S. dollars) each month for an iPhone XS. Customers trading in old models can get cheaper installments.
Apple needs to find a way to maintain the existing share of its iOS hardware products in the Chinese market, or the services business which the tech giant banks on will be in a tight corner in the country.
Early last month, the iPhone maker issued a rare earnings warning and the financial results for the fourth quarter of 2018 released later showed a sharp 15-percent drop in iPhone sales and a year-on-year revenue decline of 27 percent in the Greater China region.
The plummeting sales suggests that Apple has been punished by its high price tags and has been losing ground to Chinese smartphone makers such as Huawei and Xiaomi.
Market analysis showed that customers are reluctant to pay for expensive smartphones and are now holding on to the devices longer than in the past.
Jia Mo, analyst with market research firm Canalys, said to news outlet Yicai that Apple should take a new look at its pricing strategy, and in particular, develop a go-to-market strategy (GTM strategy) based on changes in the purchasing behaviors of Chinese high-end consumers, in a bid to better cater to the needs of local customers and to enhance their recognition and acceptance of Apple's continuous high-end positioning. "The Chinese market will play an increasingly significant role for all product lines of Apple, which is an inevitable trend," Jia commented.
Globally speaking, the smartphone market isn't looking too hot. Global smartphone shipments in 2018 dived 4.1 percent, with a total of 1.4 billion units shipped for the full year, according to a recent report published by research firm International Data Corporation (IDC).
Amid high inventory and an overall in consumer spending which IDC blamed for the gloomy shipments, a raft of manufacturers are packing a punch with their 5G foldable devices.
Samsung on February 20 debuted its long-awaited foldable phone, the Galaxy Fold in San Francisco, and several days later, Huawei showcased its foldable smartphone, the Mate X, at the Mobile World Congress 2019 at Barcelona.
Email: gaohan@nbd.com.cn