JD Group to hire 15,000 employees but cut 10 pct of executives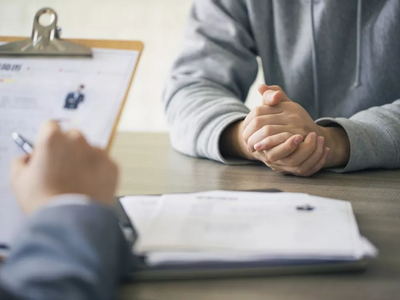 Photo/Shetuwang

Feb. 26 (NBD) – Chinese online retailer JD Group announced Monday plan to create up to 15,000 positions in 2019, including 10,000 new jobs at JD Logistics.
Last Tuesday, the company confirmed the fact that this year it will adopt rank and yank system whereby 10 percent of executives at the level of vice-president and above will be laid off.
Tencent Technology predicted tens of or a hundred employees will be eliminated by under the new rule.
JD Group's business now includes three core parts, retailing, logistics and digital technology. It is also engaged in new businesses such as insurance and cloud computing.
Data from the company show that as of the end of the third quarter of 2018, full-time workers numbered more than 170,000, with over 10 million positions indirectly brought by JD's logistics network covering all districts and counties.
As early as 2016, JD Logistics launched a program emphasizing on the training for professionals in charge of JD Asia No.1 Warehouse, central controlling team or the personnel using automated warehousing system and other equipment. During the past three years, the program has trained nearly 500 tip-top technical talents and engineers.
The large scale of staff members resulted in a huge amount of input in talents. In the first three quarters of last year, JD Group has invested 8.64 billion yuan (1.3 billion U.S. dollars) in technology research and development and the number of workers in the field has topped 20,000.
JD Group's new statement came on the heels of counterpart Alibaba Group clarifying its stand on job offering.
Daniel Zhang, CEO of the Hangzhou-headquartered e-commerce giant, said on Thursday in a meeting there are no layoffs. On the contrary, Alibaba Group will be open for recruitment this year.
According the latest financial result from the company, the number of employees at Alibaba Group and Ant Financial totaled over 100,000.
Unlike the two giants, more Internet firms have joined a big round of cutbacks kicking off in late 2018.
A raft of enterprises, including second-hand car dealer Renrenche, group buying site Meituan Dianping, online discount retailer Vip.com and NetEase Yanxuan, have reportedly prepared for job cuts.
On February 15, ride-hailing dominator Didi Chuxing stated it will shed around 2,000 members, 15 percent of its workforce. About one week later, it added the reduction of employee benefits in a bid to restrain expenses.
In the fourth quarter of 2018, the career-focused zhaopin.com revealed the recruitment demands in the Internet and e-commerce sector dropped by 23 percent year over year. This indicates the downturn in business for most companies in the field.
Amid a cold winter, the Internet industry is seeking breakthroughs through introducing talents.
An insight report on talent market released by job search platform Boss Zhipin, in the first week after the Spring Festival of 2019 (February 9-15), talent demands surged 52 percent from the previous year, and the Internet industry is one of domains where talents are desperately needed.
It is noted that demands for talents concentrated on three segments, e-commerce, online education and Internet finance. Meanwhile, of the 15 positions with the rapidest year-on-year demand growth, more than one-third are AI-related jobs.
Email: zhanglingxiao@nbd.com.cn