What does a cute Starbucks mug cost? Overnight queues, 5-fold price hike and even hand-to-hand fights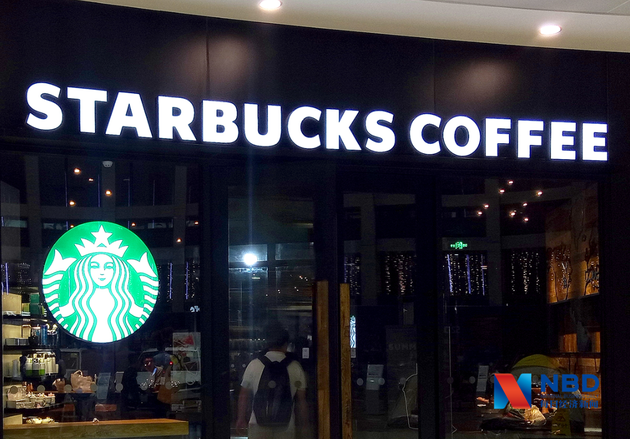 Photo/Zhang Yun (NBD)
Feb. 27 (NBD) -- After lining up for over four hours from 11 O'clock at night to 3:30 the next morning in a Starbucks store, a Weibo user "@奕心西瓜铺_Lumi" finally got a hold of the pink cat paw mug which the U.S. coffee chain recently released, but the mug was then snatched by a couple.
"@奕心西瓜铺_Lumi" is not the only one who had experienced the "mug battle". Another Weibo user "@Ultrawoman_蒙蒙" told the story of her being knocked to the ground by a man who was jostling with her for the sought-after cat paw mug, after hours of waiting outside the Starbucks outlet. And when she came to another store to buy the mug, a delivery man broke all the cups accidently when grabbing the cat paw mug.
On Monday, Starbucks started selling the limited edition 2019 cherry blossom cups in its China stores, of which the 6oz pink cat paw mug, with its cute design, immediately won the hearts of customers and became a hit.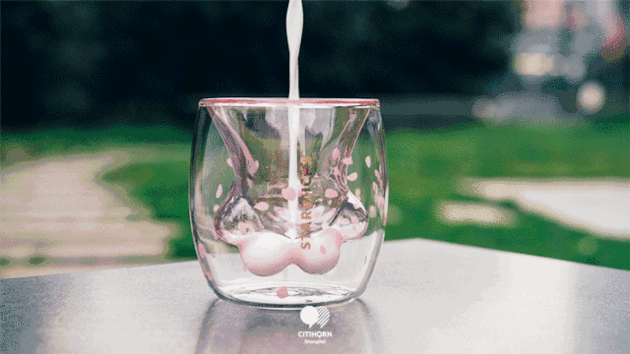 People were queuing up for hours, and even through night for the cat paw-shaped mugs. A viral video on Weibo showed that two men even fought with each other just for the mug.
However, in the eyes of many people, the "mug battle" was another "hunger marketing" by Starbucks and the video of "mug lovers' fight" may be self-promotion of the coffee giant.
With regard to the doubts, NBD contacted Starbucks but hasn't received any reply as of press time.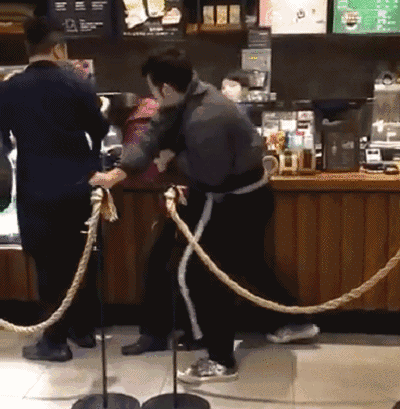 Photo/Weibo
NBD on Monday visited a Starbucks store located in Futian District, Shenzhen and learned that the store, like other regular Starbucks outlets, had only 3 cat paw mugs in stock. A staff member said to NBD that customers waited outside the store as early as 7 O'clock in the morning and the mugs were sold out as soon as the store opened.
The on-trend mugs also put the coffee chain under fire. Customers complained that since Starbucks put limitation on supply but not on purchase, the first person in line could take all the cat paw mugs, making other people's hours of waiting go down to the drain.
Moreover, the short supply means high prices. There are scalpers selling the mugs online at the price as high as 1,288 yuan (192.6 U.S. dollars), several times higher than the original price of 199 yuan (29.8 U.S. dollars) set by Starbucks.

Photo/JD.com e-commerce platform
In response to customers' enthusiasm for cat paw mugs and complaints from those who came away empty-handed after hours of waiting, the coffee chain announced Monday afternoon that it will soon replenish supplies and more cat paw mugs will be available in its Tmall flagship store.
Email: gaohan@nbd.com.cn