Xiaomi initiates fourth round of restructuring in six months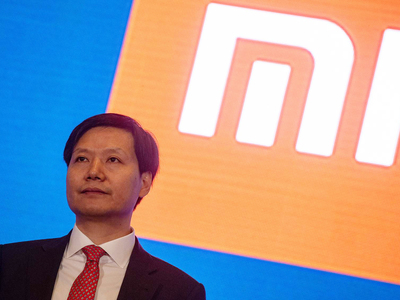 Photo/VCG

Feb. 27 (NBD) – Chinese smartphone maker Xiaomi started a new round of restructuring on Tuesday, through which Cui Baoqiu was installed as vice president and chairman of the technical committee at the company, together with the appointment of 14 general managers and deputy general managers.
This is the biggest structural change of Xiaomi since last September when it set up the organization department and the strategic advisory department.
The company also created artificial intelligence (AI) department, big data department and cloud platform department attempting to further promote its AIoT (AI+IoT) strategy and build organizational structure and talent pool for the dual core strategy Smarphone & AIoT.
Besides, its Internet business was reorganized.
Lei Jun said at the internal meeting that technology is the life of Xiaomi as well as the most important power and engine of its sustainable development.
In June 2012, Cui Baoqiu joined Xiaomi and began to form the AI and cloud platform team.
In July of the year, Mi Cloud, a personal data center of Xiaomi's mobile phone users, was founded.
Since 2014, he started developing Xiaomi ecological cloud which provides one-stop cloud services and solutions for numerous enterprises along Xiaomi's ecological chain and partners, and creating the big data and artificial intelligence ecosystems through cloud services.
In Cui's view, xiaomi's advantages in AI lie in three aspects: hardware, big data access and ecological chain layout. He believes Xiaomi is more than a mobile phone maker or a new retail company, but a big data and AI firm.
As the global and domestic smartphone markets suffer sharp decline in sales growth in 2018, Xiaomi tends to emphasize on the technology and AI strategy.
In the fourth quarter of 2018, Apple surpassed Xiaomi to gain the fourth place in smartphone shipment in China, grabbing 11.5 percent market share, according to the latest report from Market research institution IDC.
Xiaomi shipped 10.3 million handsets in the quarter, down 5.6 million from the previous year, and its market share slid from 13.9 percent to 10.3 percent.
Wang Xi, senior analyst at IDC China, said to news outlet Yicai with the popularization of 5G technology in the future, computing power previously on smartphones will be applied to multiple domains, such as smart home.
Xiaomi's AIoT strategy can take advantage of its ecological chain and drive the development of mobile phone business.
On January 11 this year, Xiaomi's CEO Lei Jun launched the core strategy Smarphone & AIoT and promised the investment in the AIoT sector will exceed 10 billion yuan (1.5 billion U.S. dollars) in the following five years at the company's annual party.
Email: zhanglingxiao@nbd.com.cn