Chinese online brokerage Futu Holdings to issue 10.9 million ADSs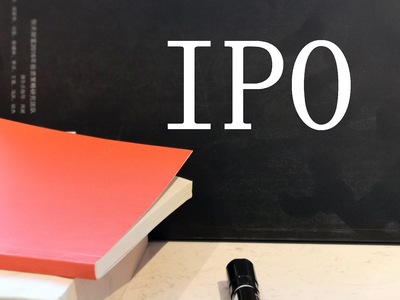 Photo/Wenduo
Feb.27 (NBD) -- Chinese online brokerage Futu Holdings, announced Tuesday terms of its U.S. IPO.
The Hong Kong-based company plans to raise 120 million U.S. dollars by offering 10.9 million America depositary shares (ADSs) at a price range of 10-12 U.S. dollars per share during the week of March 4.
It will be traded under the symbol FHL. Goldman Sachs (Asia), UBS Investment Bank and Credit Suisse are the joint bookrunners on the deal.
Founded in 2011, Futu Holdings is able to trade stocks both in China's Hong Kong and the U.S. market. As of the end of 2018, it has gained 5.6 million registered users, 502,000 of which have opened trade accounts. Last year, the total trade volume hit 907 billion Hong Kong dollars (115.6 billion U.S. dollars).
According to the financial report it revealed, Futu Holdings reported a compound annual growth rate of 205 percent from 2016 to 2018. The company started to turn profitable last year with 811 million Hong Kong dollars (103.4 million U.S. dollars) in revenue, an increase of 160.3 percent year on year.
Li Hua, founder of the online brokerage, was the 18th employee China's tech giant Tencent hired and maintained a good relationship with Pony Ma.
It is noticed Tencent participated in Futu Holdings' A-round financing in as early as 2014 and led three rounds of investments in the company.
Currently, Tencent is the second largest shareholder of the company and intends to purchase 30-million-U.S. dollars worth of ADSs in the offering (25 percent of the deal). And Futus Holdings said in its prospectus that Tencent has offered it great advantages.
Besides, the advantage is more than capital. In December of 2018, Futu Holdings reached a strategic cooperation framework agreement with Tencent to work in fields such as traffic, contents, cloud, ESOP service and management, talent recruitment and training.
Tencent's tie-up with Futu Holdings also reveals another ambition of tech giant -- the deployment in the financial market.
It is worth noting that China's overseas fortune management scale totaled 451.6 billion U.S. dollars last year. The turnover of the global stock market reached 27.8 trillion U.S. dollars, but Futu Holdings contributed less than one percent.
By 2023, China's market for overseas online retail securities is expected to reach 1.8 trillion U.S. dollars, Hong Kong's online retail securities market to reach 3.7 trillion U.S. dollars.
With mainland China opening wider to the world, more mainland investors will trade in the overseas market, which helps online brokerages draw investments from Internet companies.
Email: tanyuhan@nbd.com.cn