MUJI recalls 590,000 bottles of water after it detects carcinogen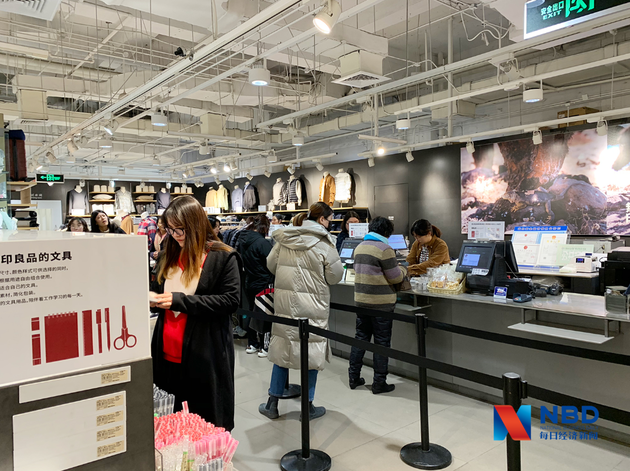 Photo/Zhang Xiaoyin (NBD)
Mar. 1 (NBD) -- MUJI, which is short for "no-brand quality goods", recently was dubbed as "no-quality brand goods" on the Internet, after cancer-causing substances were detected in the Japanese retailer's bottled water.
MUJI's parent Ryohin Keikaku Corp initiated to recall a total of 590,000 bottles of MUJI's mineral water products "Natural Mineral Water" and "Mineral Sparkling Water" that hit the market between July 4, 2018 and February 21, 2019, after detecting out-of-limits bromic acid concentration in the bottled water.
MUJI Japan and Hong Kong have removed items of the above-mentioned batches from the shelf and are currently recalling related items. Customers can bring their purchased items to any MUJI store in Hong Kong for a refund immediately, according to MUJI's announcement.
It's noted that all the three kinds of mineral water within the recall range were produced in Japan and sold in not only Japan but also China's Hong Kong and Taiwan. Ryohin Keikaku said it hadn't found the cause of the excessive amount of carcinogen.
As the news spread, the tag "cancer-causing substances exceeding the reference value detected in MUJI's natural mineral water" trended on the Chinese twitter-like social media Weibo. Customers wondering whether such carcinogenic water was once sold in mainland China flooded Weibo to express concerns and seek answers.
In response, MUJI (Shanghai) Commercial Co., Ltd. ("MUJI Shanghai") told The Beijing News that the two kinds of mineral water mentioned in MUJI's recall notice have never hit the Chinese mainland market and the sparkling water now is not available in mainland China.
Instead of giving a clear reply concerning whether the company once sold the sparking water on the Chinese mainland, MUJI Shanghai said that the removal of its sparking water was a preventive measure, as no carcinogen was found in its "Mineral Sparkling Water" brand.
This is the second time in 2019 that carcinogens has been detected in MUJI's products and the Japanese retailer was entangled by repeated quality scandals starting from 2014.
Earlier in January this year, the Consumer Council of Hong Kong released a test report saying one kind of oats biscuit from the Japanese retailer contains high concentration of carcinogenic glycidol and acrylamide.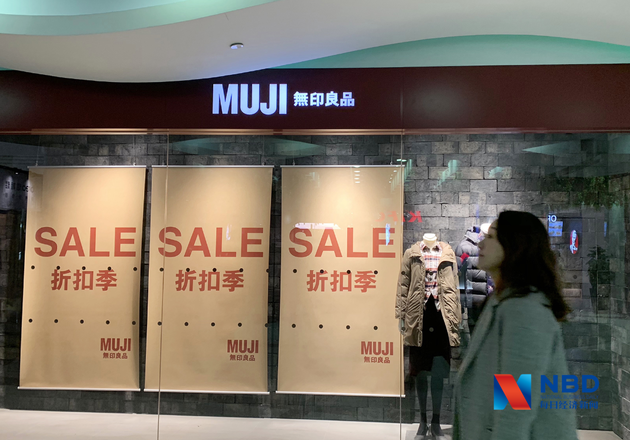 Photo/Zhang Xiaoyin (NBD)
Entering China in 2015, MUJI, with its simple but delicate design, quickly gained a large number of fans. But in recent years, the Japanese retailer is facing increasingly fierce competition from new retailers like Miniso, Xiaomi Youpin and NetEase Yanxuan. New players in the field, together with food safety and product quality issues, led to weakened sales of MUJI in the country.
MUJI notched sales revenue of 53.635 billion yen (483.6 million U.S. dollars) in China in the nine months ended November 30, 2018, down 9 percent year on year, according to financial reports released by Ryohin Keikaku.
MUJI started implementing its "new pricing" strategy in China in October 2014, and has announced nearly ten price cuts ever since.
Jiang Han, an expert advisor with a Chongqing-based financial news agency, said to The Beijing News that MUJI didn't cut prices in China voluntarily but made the move to cope with intense competition in the country.
Jiang further noted that MUJI should review its brand positioning and pricing strategy, even taking under consideration uniform pricing globally. As the rise of new retailers in China will exert great impact on MUJI as well as bring about intensified competition, the Japanese retailer should consider all these factors when drawing up its development strategies, Jiang added.
Email: gaohan@nbd.com.cn