Tencent to hold more esports tournaments in 2019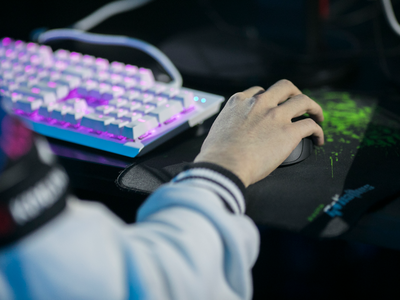 Photo/Shetuwang
Mar. 5 (NBD) – China's tech conglomerate Tencent is to increase its investment in esports tournaments in China with financial support from Chinese local governments to promote the development of the fast-growing industry, reported Financial Times.
Tencent already backs two of the world's most-watched esports tournaments for its mobile title Honor of Kings and PC game League of Legends. Hou Miao, a person in charge of the esports division in Tencent, claimed that more esports events with larger scale will be held this year as local governments want to pour more capitals to the sector.
Chinese cities Hangzhou, Chongqing, Shanghai, Xi'an, Sanya and Haikou are rivaling with each other for being the domestic esports headquarters by providing favorable conditions to esports organizations to organize events in the cities.
The values of esports itself drive all parties to compete for hosting esports competition locally.
The emerging sport is gradually transferring itself from a side product of games to an independent program and has attracted a large number of audiences. Esports debuted on Jakarta Palembang 2018 Asian Games as a demonstration event and esports club Invictus Gaming held the trophy of the 2018 League of Legends World Championship, which further sparked the public fervor for esports.
Currently Tencent sees esports more as a way to enlarge proceedings and extend longevity of games. Esports are not particularly profitable at the moment but it encourages users to stick with the games, said Hou.
In the long run, Tencent's latest investment is actually paving way for its esports business. Greater investment in China's esports events will consolidate the company's leading position in the gaming sector and strengthen its competence in independent profit-making.
Earlier this year, Tencent's Interactive Entertainment Group teamed up with Riot Games, the developer of League of Legends, to build TJ Sports, a company covering esports-based business. The birth of the joint venture will not only bring more revenue generated by LPL to Tencent but also expand the tech titan's influence in the industry.
On February 28, TJ Sports announced a four-year strategic partnership between sportswear producer Nike and League of Legends Pro League (LPL), which was deemed as a milestone in the esports segment. Through the tie-up, esports will be closer to people's daily life with diversified business models.
But compared with traditional sports, esports is still at the early stage of development despite glaring achievements.
Popular as China's esports industry is, it still faces difficulties in monetization. The industry, with 200-300 million users, now produces only less than 10 billion yuan (1.5 billion U.S. dollars) annually, which is far from maturity. Thus, the enhancement of commercial value is the premise of long-term and steady growth of esports.
Tencent, in an attempt to organize more esports tournaments this year, is undoubtedly aimed at stimulating the esports industry for large-scale growth.
Email: wenqiao@nbd.com.cn