ByteDance forays into the search territory to compete with Baidu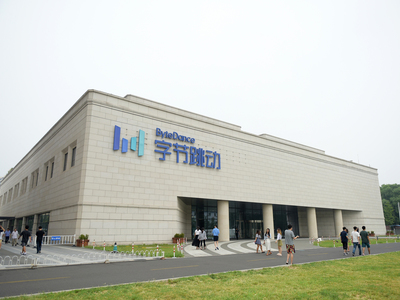 Photo/VCG
Mar. 7 (NBD) – Chinese media giant ByteDance has updated the search function in its content platform Jinri Toutiao, enabling users to access content outside the app with the built-in search bar. The company revealed the new feature is an extension of the company's slogan of "information creating value" and is now undergoing a testing phase, reported news website Jiemian.com on Wednesday.
Wu Kai, who formerly took charge of the search division of Chinese Internet security company Qihoo 360, joined ByteDance at the end of 2017 to take over the search business, but the news has yet been disclosed, reported media outlet 36Kr on the same day citing a source close to ByteDance.
An insider from Qihoo 360 confirmed the information, but ByteDance made no comments.
In fact, it has been two years since ByteDance, a company known for information distribution and short video business, set foot in the search territory. At the beginning of this year, the commercialization of the search business was also launched on Jinri Toutiao, noted the above-mentioned source.
Meanwhile, China's leading search engine Baidu has been increasing its investment in contents such as information distribution and short video business.
As both companies' businesses overlap with each other, the rivalry between the two companies seems inevitable.
It is noted that through the tremendous traffic accumulated on Jinri Toutiao, high-priced advertisement can be better matched with users via the in-app search, which is totally different from Baidu's mechanism of pushing advertisements to users, a mechanism where highly-paid advertisement enjoys a front position on the web page.
Therefore, for advertisers, it might be more effective to advertise on Jinri Toutiao if there is little price difference.
ByteDance's new move has posed a challenge to Baidu. An employee from Baidu's search division confessed that they are working overtime everyday as Jinri Toutiao is expanding efforts in the sector.
But an insider from the search industry told news outlet Yicai that in terms of searching outside the app, compared with Baidu, Tencent and Alibaba, Jinri Toutiao is not at an advantage in resources and data, and its technologies should also be further improved.
Traffic is the core of the competition among Internet companies and search business operation is a must-to-do to enlarge the traffic. But whether ByteDance's search function is able to impact the outside traffic or will mainly serve apps developed by ByteDance still remains a question.
Email: wenqiao@nbd.com.cn