'Tesla of China' NIO reports $1.4 bln net loss for 2018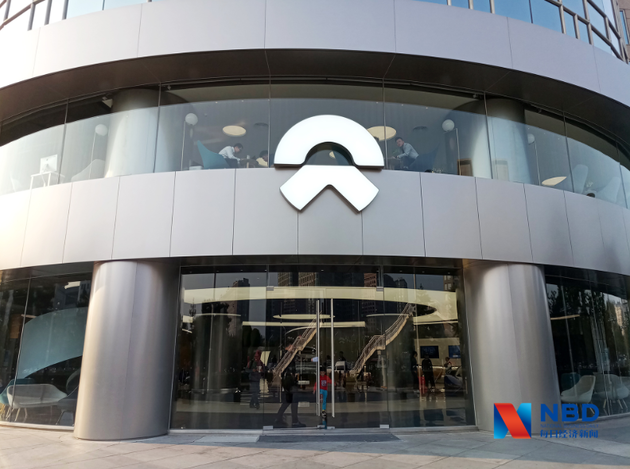 Photo/Hua Ang (NBD)
Mar. 7 (NBD) -- NIO, the Chinese electric vehicle (EV) startup with its eyes set on Tesla's luxury auto market consumers, reported expanded revenue yet a net loss in 2018, according to its financial reports released on Wednesday.
The electric carmaker incurred a net loss of 9.64 billion yuan (1.4 billion U.S. dollars) in 2018, up 92 percent compared with 2017, despite the deliveries of the ES8 for the year reaching 11,348. Like Tesla, the capability of mass production and smooth delivery of vehicles don't necessarily mean walking out of predicament for NIO. Before launching Model 3, the more deliveries Tesla made, the more loss the U.S. automaker recorded.
In the financial reports, NIO also announced that it will terminate the plan of setting up a manufacturing plant in Shanghai, which was inked in a framework agreement and memorandums in 2017, as it believes that the existing NIO/JAC plant in Hefei, capital of east China's Anhui Province, has the capacity and flexibility to support its market penetration and growth plans for the next two to three years.
While NIO doesn't detail the reasons behind the termination of its Shanghai plant, the EV startup is expected to face a cash flow crunch this year. As of December 31, 2018, balance of cash and cash equivalents, restricted cash and short-term investment was 8.3 billion yuan (1.2 billion U.S. dollars).
At a telephone conference held on Tuesday EST, NIO chairman and CEO William Li admitted that the company will face certain pressure in a short run and particularly in the second quarter of this year."
NIO aims to sell 40-50 thousand EVs in 2019, which remains unchanged. However, deliveries of the ES8 in January and February 2019 were 1,805 and 811 vehicles respectively, which reflected a greater than anticipated slowdown in monthly deliveries compared to December 2018.
Rival Tesla kicked off the construction of its first overseas Gigafactory in Shanghai in January of 2019 and said the factory will be finished by the end of this year.
Tesla recently cut prices across the lineup, including on its more expensive Model S and Model X vehicles.
When asked about the price reduction, Li said to the investors that price cuts will not be NIO's strategy for market expansion. Instead, the EV startup will boost sales through innovating services and increasing customers' loyalty and satisfaction.
Zhang Junyi, managing partner at NIO Capital, once said to the 21st Century Business Herald that the price cut of Tesla is aimed to seize the Chinese market in an aggressive way, which could deal a blow to its rival, NIO.
But Wu Zhao, executive of consulting firm Roland Berger, shared a different idea, saying that the price cuts of Tesla is an global move, rather than targeting the Chinese market only. Due to the difference in target consumer group and prices, Tesla's move will not bring about great impact on China's automobile startups.
Some industry insiders held that the target consumer group of NIO and Tesla is different.
Cao He, an automobile analyst said that it's unclear whether Tesla cut its product price on a spur of moment or based on a long-term plan. But if it continues to make the move in the next 2-3 year, that will speed up the reshuffle in China's new energy sector.
Email: gaohan@nbd.com.cn