Chinese streaming company PandaTV to stop operation
Mar. 7 (NBD) -- PandaTV, one of the largest Chinese streaming platforms, is reportedly to apply for bankruptcy this month and will soon shut down the website.
It is said the company has already started persuading employees to quit and staff members of some departments have been searching for new positions. More than 200 people have left PandaTV since November last year. Vice President Zhuang Minghao and Director of Operations Zhai Bing, have stepped down from the firm for days.
A batch of guilds running on the website has also bowed out of PandaTV.
PandaTV made no comments as of press time.
On Wednesday evening, streamers showed their grief and regret for the news.
Lao Zhang, one of the top five streamers of the outdoor live channel, has changed the name of his chatroom into "accompany PandaTV in the last days".
He told fans he parted from PandaTV amicably, and the platform will terminate the contract without paying him the salary. When asked where he would like to go after leaving, he said he is negotiating with other platforms including Tencent.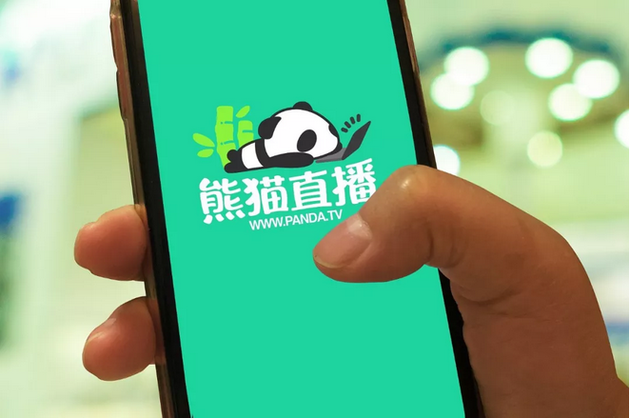 Photo/VCG

Founded by Wang Sicong, Son of Dalian Wanda Group founder Wang Jianlin, in October 2015, PandaTV presents broadcasting contents in games, outdoor activities, entertainments, variety shows and other domains.
The year 2016 witnessed the shining moment of the streaming platform. While celebrated esports streamers such as PDD, Misaya and Estelle joined the website, it welcomed South Korean live broadcaster Sso Won Yoon.
Stars like Singaporean Singer JJ Lin, Chinese actor Lin Gengxin, idol Lu Han, actress Angelababy ever opened their accounts there.
Moreover, PandaTV pioneered live variety shows, setting a benchmark in the field.
From 2015 to 2017, the company raised over 1.65 billion yuan (245.9 million U.S. dollars) through several rounds of financing. Currently its largest shareholder remains Wang Sicong who holds a 40.07 percent stake in the firm.
However from the beginning of last year, PandaTV is rumored to be tangled with capital chain issues.
The salaries for cooperative guilds and its employees can't be paid on time and some top streamers depart from the platform.
A person in charge of a guild revealed the platform had been in arrears for as long as seven months earlier and the settlements have been deplayed for two months.
In July of 2018, some sources said PandaTV has been seeking for a buyer who can make a tender offer of 3 billion yuan (447.0 million U.S. dollars), which ended up with no progress.
In an insider's view, the dilemma of the company results from the lack of the stable cash flow and vague market positioning.
In the cash-burning game live streaming sector, PandaTV is not able to create enough capital for its operation, in contrast to Huya and Douyu, two industry titans that gain earnings from other host live show contents.
On the other hand, PandaTV swayed between game contents and pan-entertainment contents, Liu Cuixia, who is in charge of Short Video Factory, explained, adding that this makes investors irresolute in funding.
Email: zhanglingxiao@nbd.com.cn