Tesla to cut commissions of Chinese salespeople and close brick-and-mortar stores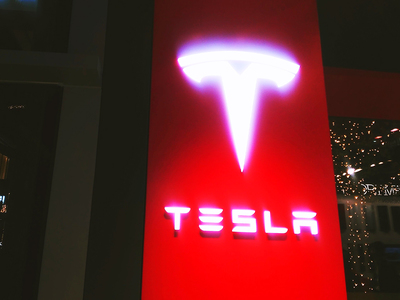 Photo/Liu Ling (NBD)
Mar. 8 (NBD) -- U.S. electric carmaker Tesla is to call off sales commissions for all of its Chinese salespeople starting from the beginning of the second quarter this year. In addition, part of some brick-and-mortar stores will be closed, reported financial news outlet www.ifnews.com Thursday.
Sources said that two Tesla stores in China's Shanghai will see the adjustments soon.
Upon hearing the news, a Tesla employee in China expressed his fury through an open letter to Tesla CEO Elon Musk and a senior official in China Allen Wang.
"The commission will come to an end from the second quarter and thanks for the mercy of Elon Musk to remain the current one," the person said in irony. No rise in payment when getting promoted and now the cut of the performance-based commission show disrespect of their work, the person continued.
In addition, since the launch of Model 3, it has cut prices for four times and often fails to keep their gift-giving promises to customers, which puts the sales team in an awkward situation. The person said they had enough of fancy illusions given by the company and working for Tesla is no better than working in a 4S shop.
Starting from the beginning of this year, welfares have been reduced significantly. The person wondered whether Allen Wang also got a pay cut, complaining Wang did not care about front-line employees enough and owed them an explanation.
With regard to the commission matter, www.ifnews.com talked with several Tesla salespersons. They were quite shocked by the news and said no related notification has been received.
This might be a further move following the one in the U.S. market a few days earlier.
It is noticed that Elon Musk announced that the electric-car maker would close most stores except the exhibition and information centers, and shift to online-only sales, U.S. media reported.
Musk described this as a cost-cutting move that enables Tesla to offer a long-promised 35,000-U.S. dollar Model 3 sedan, its first mass-produced car. The company said it's able to reduce prices of all its vehicles by about 6 percent on average through shifting to sales online only and trimming other expenses.
People then thought it wouldn't affect the Chinese market due to its unique features, but obviously it has already had.
Sources said Tesla will team up with Alibaba's financial arm Alipay. It is noticed that currently Tesla orders on its website can be paid through Alipay. In the future, it is expected to launch a pre-order entry for Tesla on the app of Alipay.
When reached by reporters, the person-in-charge of Alipay said they don't know about this matter and suggest a further discussion with Tesla. But no response has been obtained from Tesla as of press time.
Email: tanyuhan@nbd.com.cn