E-sports hotel makes a hit in China as e-sports sector booms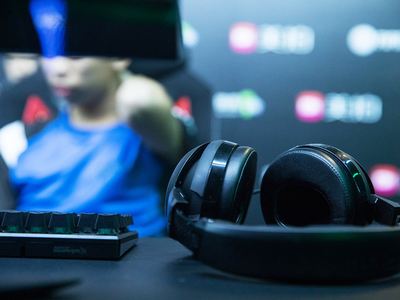 Photo/Shetuwang
Mar. 8 (NBD) -- Equipped with two to five high-configuration computers, bunk beds and bathrooms, e-sports-themed hotels embrace a boom as China's e-sports sector comes onto the fast track of growth.
The year of 2018 was regarded as the e-sports year of China. In August, e-sports for the first time was featured at the 2018 Asian Games as a demonstration sport. E-sports club Invictus Gaming from mainland China took the crown in the 2018 League of Legends World Championship later in November, marking the unprecedented triumph for Chinese teams.
E-sports hotels, consequently, emerge as a novelty and arouse widespread interests of consumers and investors.
As of July last year, the number of e-sports hotels amounted to over 400, with 50 more opened each month, which contrasted sharply with the gloomy hotel industry.
The new market witnessed an explosive expansion in a short period, and some player even started to deploy the hotel chain.
In central China's Wuhan, nearly 90 percent of 50 e-sports hotels began operation within last year. Greenland Group and other giants also set foot in the domain during the period, senior hotel expert Zhao Huanyan told Beijing Business Today.
Currently, second-tier cities are deemed markets where new players can dip their toes. There have been over a hundred of e-sports hotels scattered in Zhengzhou and Xi'an, respectively.
By a rough calculation, starting up a budget e-sports hotel requires an investment of about 5 million yuan (743,660.3 U.S. dollars), and high-end e-sports hotels with better facilities and higher-standard rooms will cost an estimated 10 million yuan (1.5 million U.S. dollars) at the initial stage, an Internet bar operator explained, adding that some small e-sports hotels operated by individuals can be founded with expenses of about 1 million yuan (148,732.1 U.S. dollars).
However, behind the brisk market are the fierce price war and unqualified hotel facilities and services.
Part of the e-sports hotels offer 50 percent off the room price for new consumers and a discount of 20-40 percent throughout a week for regular customers and members. Others launch special sales promotion like "one night free for a high-scored review" on the OTA platforms.
As a result, plenty of the hotels are fully booked every Friday to Sunday. The high operating cost and the pressure brought by intense competition forced players to leave facility maintenance and service quality improvement aside.
The e-sports hotels should assure that the services and facilities meet the standard of the hotel industry while providing e-sports-related value-added services, Zhao noted.
The disorderly race in the market reflects the absence of regulations.
As a hybrid of Internet cafés and hotels, e-sports hotels have created diverse operation models. Some choose to devote a public space outside the guest room area to e-sports games.
It is still unclear whether rules for Internet cafés or hotels are applicable for such hybrid child.
Experts pointed out Internet cafés require higher electricity consumption and demanding facility maintenance compared with the traditional hotels.
Thus a hotel constructed below the standard of ordinary hotels could present potential security risks.
Email: zhanglingxiao@nbd.com.cn