China's top bike-sharing firm reportedly to close all int'l operations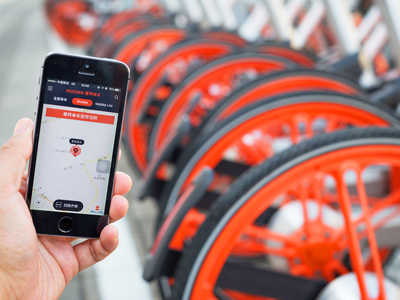 Photo/Shetuwang
Mar. 11 (NBD) -- China's leading bike-sharing startup Mobike is shutting down all its international operations and setting sight on its Chinese business only, TechCrunch reported.
Last Friday, the bike-sharing company disbanded its operations teams in Asia Pacific, laying off more than 15 full-time employees and many more contractors and third-party agency staff across Singapore, Malaysia, Thailand, India and Australia, five sources privy to the matter said.
Most will leave by mid-April, with a limited number of "key" employees asked to stay until the "ramping down" is completed, according to the tech blog.
As for Mobike's decision, some were stunned as the bike-sharing app claimed it is the largest bike-sharing platform in Singapore and is working closely with the Singaporean government to promote green travel, while some held expanding into overseas markets was actually a strategic move to secure financing amid intensified competition, but now that the market pattern has been set and overseas operations haven't yet turned profitable, it is no surprise that Mobike decided to close down its international business.
In response, Mobike said the company is seeking to optimize its international business in order to promote operational efficiency and safeguard users' rights. In this case, it will retreat from some Asian countries, and more than 10 local employees in each region will be affected in the process but will be relocated in accordance with local laws and regulations.
Meanwhile, the bike-sharing pioneer will continue evaluating its operations in other countries and regions, and those falling short of the operational efficiency standards will be gradually wound up or optimized through strategic cooperation.
More staff cuts are expected outside Asia that may include Europe and the U.S., two sources noted. Eventually, the leading bike-sharing service provider will only be operational in its home market.
There is some speculation that the shutdown of international operations is a result of Mobike's lackluster business performance.
The IPO prospectus report of Meituan Dianping, the largest shareholder of Mobike, revealed the bike-sharing platform lost a total of 407 million yuan (60.6 million U.S. dollars) in the period from April 4 to 30.
Moreover, according to news outlet wallstreetcn, Meituan Dianping's loss in new business areas amounted to 1.9 billion yuan (282.7 million U.S. dollars) in the first half of last year if Mobike's business was included. This represents a whopping jump from the loss of 471 million yuan (70.1 million U.S. dollars) calculated after excluding the bike-sharing business.
Regarding Mobike's decision to exit Asia Pacific, Meituan Dianping declined to comment.
Email: lansuying@nbd.com.cn