Chinese leading E-commerce KOL breeder Ruhnn faces difficulty turning a profit despite a potential U.S. IPO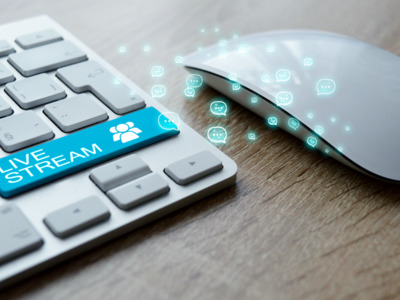 Photo/Shetuwang
Mar.12 (NBD) -- Chinese ecommerce company Ruhnn Holding, which is known as a leading online celebrity incubator, filed for U.S. IPO on last Thursday, intending to raise 200 million U.S. dollars, crowning it the first IPO of its kind.
It is noted that the company has a unique profit model through selling its own products and assisting other companies in finding and managing product ambassadors or key opinion leaders (KOLs).
As of the end of last year, the company has signed 113 personalities ranging from fashionists to gaming stars, which helped generate orders worth of over 2 billion yuan (297.9 million U.S. dollars) in a year.
BigEve Zhang, top talent and CMO of Ruhnn, started out as a model, now shares tips on styling, skincare and travel. So far, she has gained over a total of 20 million social media followers and generated more than half of the company's 137.8-million-U.S. dollars revenue in fiscal 2018.
It is worth noting that the company has also attracted investments from SAIF Partners, Alibaba and Legend Capital during previous years. In addition, it also debuted on the New Third Board Market, China's OTC market in 2016.
However, the company is facing an uphill battle to turn a profit as its growth has slowed and net loss continued widening.
Cao Lei, director of the China E-Commerce Research Center, noted that repurchase rate on such platforms are high due to fondness of online celebrities and the interactions shown during their promotions. But the cost of breeding and maintaining an internet influencer is not cheap. And usually, it takes 5-8 months to develop a KOL, Cao explained.
It is commonly held by industry insiders that Ruhnn's attempt to go public in the U.S. is a signal of unstable financial states. Or, it is facing pressure to attract new investments as big institutional investors may cash out.
However, Gao Yi, founder of Bound Capital, said it is not a good choice to list on both the New Third Board and Nasdaq since the they have a low requirement on profitability of companies. Branding might be another motive if its U.S. listing does not aim to gain investments.
But the platform is facing fierce competition from its rivals.
It is noted that excluding its top ten internet influencers, the remaining 103 persons helped drive sales of 670 million yuan (99.8 million U.S. dollars) in nine months in terms of GMV, with each contributing 720,000 yuan (107,258 U.S. dollars) on average.
In comparison, the top ten KOLs on e-commerce platform Taobao can bring monthly sales of 2 million yuan (297,938 U.S. dollars) to 20 million yuan (3 million U.S. dollars), thus the 103 are budding online celebrities with limited influence, NBD reported citing Wang Shouhe, CEO of rivaling platform Mei Hong with over 3,000 contracted KOLs. Moreover, the rise of new online influencers on streaming platform Tik Tok and e-commerce platform Xiaohongshu are more attractive, making the competition more intense, Wang explained.
But in terms of the matter, NBD hasn't gained response from Ruhnn and BigEve Zhang as of press time.
Email: tanyuhan@nbd.com.cn