Tencent among shortlisted bidders for S. Korean gaming giant Nexon's holding company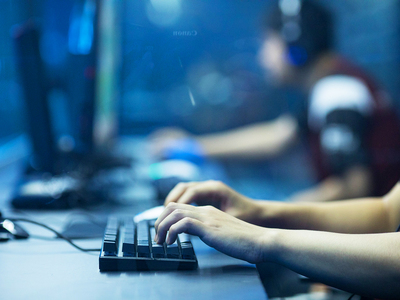 Photo/Shetuwang
Mar. 13 (NBD) -- China's gaming titan Tencent is among five bidders shortlisted to buy a stake in the holding company that controls South Korean gaming firm Nexon, whose subsidiary Nepole develops and publishes Dungeon & Fighter, according to the Korea Economic Daily.
Despite the popularity of King of Glory, Dungeon & Fighter is still one of Tencent's hit games. Even after the operation of more than a decade in China, the game registered double-digit year-over-year revenue growth last year.
Nexon founder Kim Jung-ju plans to sell a controlling 98.64 percent stake in NXC Corp, held by himself and related parties including his wife, the Korean newspaper reported this month. The stake could worth about 13.3 billion U.S. dollars, and the formal bid process was set to take place in early April. If the NXC stake sells for the expected value, it would be the biggest acquisition deal in the global gaming industry.
Tencent declined to comment when contacted by NBD.
Founded in 1994, Nexon is one of the three largest gaming firms in South Korea. With a market value of around 13 trillion won (11.6 billion U.S. dollars) at its peak, it has developed more than 80 live games in over 190 countries, including Crazy Arcade, Crazyracing Kartrider, Mabinogi Heroes and MapleStory.
For the full year of 2018, Nexon reported revenue of 253.7 billion yen (2.3 billion U.S. dollars), up 8 percent from 234.9 billion yen (2.1 billion U.S. dollars) a year earlier, and operating income of about 98.4 billion yen (887.2 million U.S. dollars), up 9 percent year-over-year. Net income was 107.7 billion yen (971 million U.S. dollars), up 90 percent from a year ago.
Tencent is now deemed as a powerful bidder for the acquisition of the NXC stake, but the situation is still tough.
The Korea Economic Daily said NXC Corp also had shortlisted South Korea's biggest chat operator Kakao Corp, private equity firms Bain Capital and MBK Partners, as well as an unidentified private equity firm.
All these competitors are financially strong, one industry analyst told NBD, and the reported acquisition price is pretty hefty, almost equivalent to half of Tencent's annual revenue.
Meanwhile, from a South Korean perspective, Tencent is enjoying a growing presence in the gaming industry, which worries its South Korean peers. Therefore, the Chinese gaming company might face roadblocks in the NXC deal, a senior industry insider said to NBD.
However, in the eyes of independent game commentator Zhang Shule, Tencent stands a good chance of winning the bid as it has unrivalled advantages in game distribution. Moreover, China, as the world's biggest online gaming market, is key to success of South Korean games. "It is the partnership with Tencent that pushed Nexon's development," Zhang said.
According to incomplete statistics, Tencent has acquired or invested in nearly 20 gaming firms, including Riot Games, Super Cell, and Activision Blizzard.
Email: lansuying@nbd.com.cn