The rise of Chinese brand creativity in the West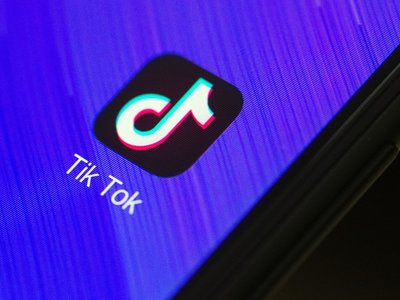 Photo/VCG
Back in 2014, if you had hit the streets of Europe or the United States and asked a random stranger to list some well-known Chinese brands, you might have seen some flummoxed faces.
But fast-forward to 2019 and the old impression of China being exclusively a manufacturing powerhouse is starting to fade. Whether it is international scientific breakthroughs or exciting technological innovations, China's contribution to global development is becoming more and more prominent.
And this is especially so when it comes to company brands. Apps including WeChat and websites such as Alibaba are now firmly at the forefront of the Western public's consciousness, whether they have downloaded them on their phones or not. Anecdotal reports lauding the connection quality of WeChat video communication over traditional options such as Skype also occasionally pop their head up. With 889 million users, such apps are hard to ignore, even if they are predominantly used on the other side of the world.
One Chinese creative export that is making waves in the West is TikTok. The viral lip-syncing musical app is now available in more than 150 markets and in 75 different languages, with 42 percent of its revenue coming from the U.S. It was the most downloaded app in the Apple app store in the first quarter of 2018, pushing it significantly forward as a major player in both Eastern and Western social media industries.
The TikTok app originated from Beijing's ByteDance startup, and for those who don't know, it provides in essence a short-form video platform for online karaoke and quirky sound bites. Popular with young people internationally and especially in Asia, it is estimated that in Thailand one in seven people have the app downloaded on their phones, with similar statistics holding true across the southeast of the continent. Comparable to Vine, its deceased Western relative, content created on the platform is infinitely remixed and re-edited among young fans and spread virally across the world.
These short pieces of content typically act as a creative outlet and platform for young people and commonly reference popular video games, singing duets, and reactions to other online content.
Much of this success is due to groundwork laid in the U.S. two years earlier. Back in 2017, TikTok acquired the U.S.-based rival Musical.ly for more than 800 million U.S. dollars. TikTok was then able to merge its already huge user database with its old rival's, producing a user base in the hundreds of millions. The merge and surge in activity in the West provided a spike in interest, with Western celebrities such as U.S. chat show host Jimmy Fallon using the app to create mini content. Publicly endorsed on primetime U.S. television, the unlikely partnership between traditional Western television and a viral online app resulted in record engagement for TikTok, with more than 80 million downloads following in the U.S. alone.
As TikTok continues to grow, it will face new challenges. Problems faced by Instagram last month regarding security and dangerous or immoral content (mainly in the form of pressure from the UK government) may well face TikTok too as it continues to scale up. The challenge will be to maintain a safe space for young people that can filter out damaging or bullying content despite the infinitely expanding pool of content.
However, if the app continues to do well, it may also pave the way for more Chinese brands to break through in the West and become truly international. Prowess in science and technology is sufficient for any self-respecting country, however to truly become a global contributor in the 21st century, creativity and heart is key. Hundreds of millions of young people having fun and communicating all over the world because of a Chinese innovation is a good place to start.
Email: wenqiao@nbd.com.cn