Meal replacement product sellers on WeChat purposely exaggerate weight-losing effect for profits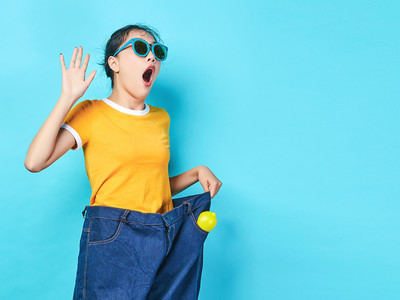 Photo/Shetuwang
Mar. 14 (NBD) -- "A prize worth up to 200,000 yuan (29,846.7 U.S. dollars) will be given to dieters for losing weight."
The attractive advertisement for Xianfeixiao's meal replacement products, published by one agent on WeChat Moments, instantly caught the eye of Ms. Tang from China's Shandong province.
Driven by the desire of losing weight and the chance of winning the appealing prize, Tang contacted the seller, and was told she could lose 4-7.5kg a month if she took the products. The promotional materials sent to her also claim the products are extremely effective in losing weight from the lower body and regulating endocrine.
But upon receipt of the goods, Tang found the meal replacement products that cost her 690 yuan (103.0 U.S. dollars) are fruit-flavored instant food, and ingredients including Gorgon euryale seed, coix seed, Chinese yam, Poria cocos, and konjak made her doubt the products are just a mix of coarse cereals.
According to official information, Xianfeixiao, founded in 2016, developed more than 600 general agents within two years and its annual sales surpassed 600 million yuan (89.5 million U.S. dollars).
The company mainly distributes its products via WeChat through a five-tier agency system - junior agent, general agent, sales director, partner, and premium partner. Agents at different levels get different purchases prices and commissions.
A level-2 agent of another meal replacement product company told Securities Daily the higher an agent's position is, the more he/she makes. In his company, a level-3 agent could earn hundreds of yuan from each sale.
When looking into the company's official website, Yicai noticed there is no information about weight loss in "product description", but in the "successful cases" section, before and after weight loss pictures are displayed.
A search through the production certificate finds Xianfeixiao's products are produced by a Shandong-based biotech firm, which according to business information provider Qichacha, primarily engages in the production of instant food, solid beverages and pressed candy.
When approached by Yicai, the biotech firm's customer service agent confirmed the partnership with Xianfeixiao and meal replacement products mainly consist of coarse cereals, with fruit powder added to improve flavor and konjaku flour added to increase satiety. Such products are normally sold at 20 yuan (3.0 U.S. dollars) a box, and the price could be even lower for a sizeable order, the agent said.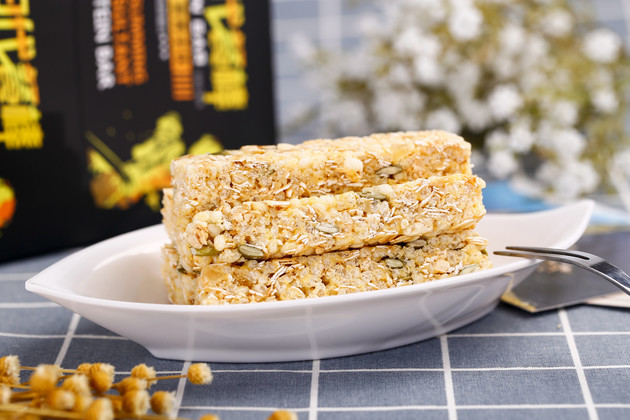 Photo/Shetuwang
Meal replacement products are all the rage due to the obesity crisis.
There are now more adults in the world classified as obese than underweight, suggested a study by The Lancet in 2016. The study also found China has the largest number of obese people in the world with 43.2 million men and 46.4 million women.
The increasingly worsening situation led to the great popularity of meal replacement products.
People can easily find a wide variety of such products on e-commerce platforms and WeChat Moments, ranging from biscuits, bars to shake. A number of companies hint or clearly claim their products have an effect of losing weight and keeping fit.
According to data from Euromonitor International, China's meal replacement product industry reached 57.17 billion yuan (8.5 billion U.S. dollars) in 2017, and the figure is predicted to hit 120 billion yuan (17.9 billion U.S. dollars) by 2022.
In early 2019, School of Food Science and Engineering of South China University of Technology published China's first whitepaper on the meal replacement powder industry, saying there were 406 meal replacement powder companies in 2018, and the market size of the niche sector reached 6 billion yuan (895.4 million U.S. dollars).
However, the lack of unified standards has led to irregularities in the industry. "Some have reported health problems," registered dietitian Wu Jia told Securities Daily. "I think meal replacement food is against humanity. Those who became slim by taking meal replacement powder will regain weight after going back to regular diet."
It is worth noting that China's first group standard on nutrition of meal replacement food, spearheaded by the Chinese Nutrition Society, is expected to be released to solicit public opinions this month, Zhou Jin with the Society revealed.
However, as the group standard is not compulsory, how much effect it will have remains to be observed.
Email: lansuying@nbd.com.cn