ByteDance banks on expansion in video social networking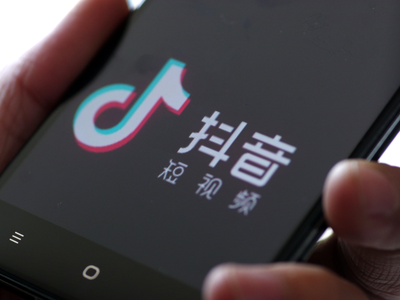 Photo/Dfic

Mar. 15 (NBD) -- In 2005, YouTube was founded by three former PayPal employees. It originally positioned itself as a video social networking and dating platform which offered a wide variety of user-generated videos. However, such operation strategy was given up after three months of trial run.
"In fact, I still think YouTube is a unique site," founder Steve Chen recalled. "It has a little social gene and people rarely form social circles there." All the connections among YouTube users are based on contents.
Fourteen years later, a new group of Chinese entrepreneurs are again challenging social giants by making foray into the video social networking sector.
They remains bullish on the field, arguing that social apps has their life cycle, and now China's post-00s generation has come of age and they would have their own social platforms. Videos can be the language for those young people who were accompanied by the Internet while growing up.
In January this year, three tech firms launched their social apps on the same day.
Mtoilet aimed to build an anonymous social network, and Smartisan-backed Kuairu Technology's messaging app Liaotianbao encourages users to earn bonus money via chatting.
So far, the former has shut down its download link, while the latter reportedly paid off 85 percent of its employees.
The only survivor Duoshan which is developed by TikTok's operator ByteDance is still seeking for a breakthrough.
Targeting young consumers, the new app allows users to share with their friends 15-second short videos that will disappear or turn private in 24 to 72 hours.
Duoshan's video feature mirrors the "Stories" of multimedia messaging app Snapchat, in which the chat messages sent will be deleted automatically once read.
In 2013, Snapchat released Stories after two years of operation and the feature gained popularity soon.
Compared to group chats and private chats, the new function is more seen as records of friend moments that disappear 24 hours after release. Users are also allowed to show their stories to strangers nearby.
Buoyed by Snapchat's achievement, a bunch of social networking apps introduced similar services.
Renowned photo and video-sharing platform Instagram, as one of the followers, successfully combines its static edited photo contents with videos offering real and dynamic messages.
For ByteDance, the release of Duoshan indicates its ambitious layout in the Chinese video social networking market.
Designed to leverage the user base of TikTok, a platform which boasted over 250 million daily active users as of December last year, the new app is aimed to encourage those users to develop offline friendship.
But since all TikTok contents displayed are sorted based on algorithm, users may spend 2 hours watching videos uploaded by strangers but make no friend in the app.
Thus, it is still doubtful whether Duoshan will be competitive with social apps like WeChat.
Email: zhanglingxiao@nbd.com.cn