Toutiao enters online K12 education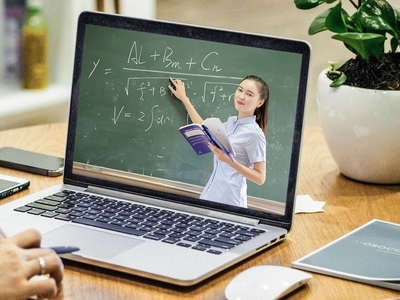 Photo/Shetuwang
Mar. 26 (NBD) – News and information platform Jinri Toutiao (Toutiao) has secretly incubated online K12 education business, which is set to be launched in the coming summer vacation, news outlet 36kr reported.
The ByteDance-operated platform refused to comment when approached by 36kr.
It is noted that on several job platforms Toutiao started recruiting a large number of class tutors, course advisors, and product operators of K12 education last year. People in charge of teaching or education products from online institutes Xueersi.com and Yuanfudao.com revealed that they were invited by Toutiao when the latter started building its online education team.
Toutiao has long intended to enter the education sector. In 2018, it launched gogokid, a product that provides one-on-one English teaching to children, as well as aiKid which touts AI technology and native speakers as teachers.
Moreover, Toutiao has a paid content product aiming at college students and young white-collar workers. It also invested in education technology and digitalization companies.
Currently in China K12 tutoring takes the biggest share of the online education market. Online streaming to a large class of students, which is usually the form of online K12 education, can create better scale effects and sustainability, compared with the one-on-one model.
Toutiao's star education product gogokid reported sluggish performance even with the company's massive promotion efforts and attractive prices. This is largely the result of the dominant presence of VIPKID in the one-on-one English teaching sector in the second half of 2018.
It is noted that VIPKID is expanding its business to early childhood education and tutoring of K12 disciplines.
Industry insiders have divergent views on Toutiao's foray into online K12 education. Some regard Toutiao as a strong competitor, as the popular content platform has huge traffic, which can be leveraged to lower the customer acquisition cost that has haunted other online education companies.
Xueersi.com, for example, spent nearly 100 million U.S. dollars in marketing during last summer vacation, but the conversion rate was much lower than expectation.
Besides, the course documents, curriculum, and procedures for online streaming are easily accessible, with Toutiao's financial strength, it would not be difficult to attract excellent teachers and education products.
Entrepreneurs who have worked in the education industry for a long time hold a less optimistic view. Though Toutiao has a massive user base, but the user profiles do not match well with those who would pay for high-quality education.
Product managers who previously took part in similar projects said building an online school involves attention to details, insight into users and understanding of education. Toutiao started relatively late in the sector and has a long way ahead.
Email: limenglin@nbd.com.cn