Tencent leads $74 mln investment in crowdfunding platform Shuidi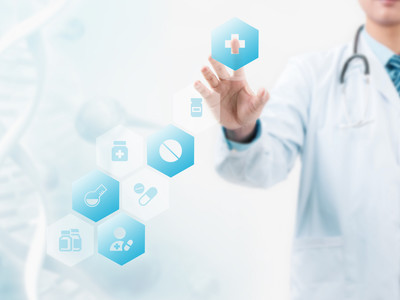 Photo/Shetuwang
Mar. 28 (NBD) -- China's patient-focused crowdfunding company Shuidi announced Wednesday it has completed the Series B round of financing worth nearly 500 million yuan (74.3 million U.S. dollars), the largest deal by financed amount in the Internet health insurance field since last year. 
The financing round is led by tech titan Tencent Holdings and backed by Gaorong Capital, IDG Capital, DST Global's founder Yuri Milner, and other investors.
"Tencent is buoyant about the Internet health insurance market. Shuidi has a dynamic and competitive team and develops fast, showing potentials as a leader in the health insurance sector in China's third-, fourth-, and fifth-tier cities," Yu Haiyang, executive director of Tencent's Investment and M&A arm. 
Shuidi operates three platforms: mutual assistance platform Shuidihuzhu, crowdfunding app Shuidichou, and medical insurance platform Shuidibao. 
A pioneer of the zero-commission crowdfunding model, Shuidichou has helped nearly 1 million patients raise over 12 billion yuan (1.8 billion U.S. dollars) accumulatively from more than 400 million donations as of the end of last year. 
In a report on trends of China's Internet development for 2019-2020 by Penguin Intelligence, an Internet industry research institute under Tencent, "Internet plus healthcare"-centric unicorns with a focus on smaller markets, represented by Shuidi, are highly valued. The reason behind this is that the medical mutual aid model promoted by these companies addresses numerous low-to-middle income earners' difficulties in paying for medical expenses on serious illnesses.  
Shuidi's founder Shen Peng once revealed in a speech that 76 percent of users that have raised funds on its platform come from third-, fourth- and fifth-tier cities, also where 72 percent of the donors reside. 
Facing enormous opportunities, Tencent has been gearing up for expansion in the "Internet plus healthcare" segment. 
Statistics showed the tech company has made more than 40 investments in the sector. In addition to Shuidi, it has invested Qfund.me, also a crowdfunding platform focusing on medical campaign. 
Moreover, pharmaceutical technology company XtalPi, online healthcare service provider Miaoshou Doctor, and social networking platform for doctors Medlinker have received support from Tencent in several funding founds. 
In the "Internet plus healthcare" realm, Tencent aims to be a "connector" between people and people, or people and information, or entrepreneurs and consumers. 
The promising market also attracts other big players like Alibaba and Didi. 
By far, the e-commerce magnate and Yunfeng Capital have invested in around 30 healthcare projects to date, covering pharmacy e-commerce, artificial intelligence in healthcare, biomedicine, and other areas. 
Alipay's mutual insurance program Xianghubao, launched in October 2018, has gained up to 45.54 million members to date. In January this year, ride-hailing platform Didi Chuxing launched its critical illness mutual insurance program called Diandixianghu, which has attracted the participation of more than 450,000 people.
But profitability remains a serious barrier for "Internet plus health" companies. Shen Peng said Shuidi will seek to extend its services to offering medical service solutions from addressing expenses on critical illnesses.
Email: lansuying@nbd.com.cn