'Mrs. Maisel' in Beijing's hutong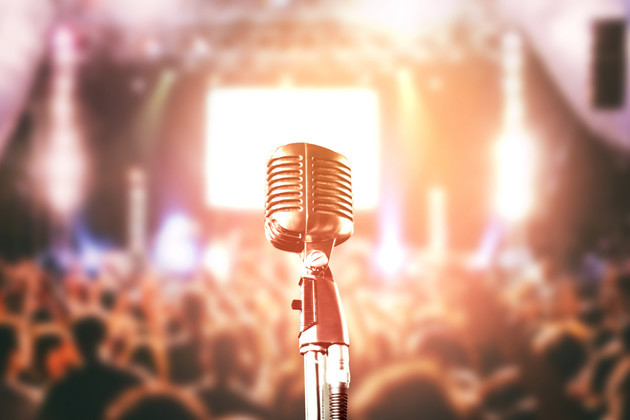 Photo/Shetuwang
Apr. 1 (NBD) -- She forgot lines while performing at an open-mic session. More than once. This has never happened before.
From the embarrassed expression on the faces of the audience down there, she could tell she has screwed things up. This would undoubtedly leave a mark, of course not a good one, in her history as a stand-up comedian.
In order to bring new material to the stage on the day, she didn't even have time for dinner. Hunger plus anxiety led to the worst acts in her career in comedy.
She rushed out of the theater when the performance was finally over, squatting on the curb on the side of the road, with head in her hands. Then she took a photo of herself in that way to show how embarrassed she was.
This is not a scene in American period comedy-drama web TV series The Marvelous Mrs. Maisel, but a real experience of Xiaolu (pseudonym).
Xiaolu, 28, is "Mrs. Maisel of China's Beijing", but much less famous than Mrs. Maisel in the Upper West Side of New York in the TV series. Also, she doesn't have a knack for improvisation after drinking.
In the TV series, red wine works just like a "switch" for Mrs. Maisel. As soon as she turns the "switch" on, she enters into the spirit of stand-up and tells gags with an eloquence, just like a natural-born talent.
However, Xiaolu in real life doesn't have that gift. She often has to write scripts overnight but sometimes when she gets up the next day, she would sadly find out that the punch lines wrote last night are not funny at all. Drinking before performing is even more unlikely. Usually, she has to recite lines and open throat before hitting the stage.
'You're amazing last night'
"You are amazing last night." -- Xiaolu often receives this slightly ambiguous comment after her performance.
Beijing houses more than 20 million people and witnesses their pain, sorrow and bewilderment. When streets are lightened, some choose to continue working while some go out for a date. And some rush into a small theater in some Hutong (old lanes between traditional courtyard residences) to keep away from the negative mood, even if for only one or two hours.
Xiaolu is the one that builds a shelter for these people. She enjoys performing and loves the great feeling of making people laugh.
But open-mic shows generate no income and commercial performances are often done in small theaters which can only house around 100 people. This means meager income for stand-up comedians. In the toughest time, a comedian earned merely over ten yuan per night, just enough to buy a pancake.
The stand-up comedy industry is getting better after Roast, a stand-up comedy program presented by Shanghai Xiao Guo Culture Media Co., Ltd., made a big hit.
However, comedians still don't make much money from comedy shows. If three commercial performances are presented a week, each bringing in 300 yuan (44.6 U.S. dollars), a comedian can earn 3,600 yuan (535.8 U.S. dollars) per month, which is insufficient to cover house rents in Beijing.
"The money I earn each month now is around one third of the level made when I was a lawyer," Xiaolu said. So she has to do something else to make money, sometimes writing plays for other programs and sometimes appearing as guests on online variety shows like Speak Out.
Xiaolu hasn't told her parents that she had already quitted her job as a lawyer, largely because she made far less money. "Nowadays, if you cannot make a fortune, it would be hard to convince others you are doing the right thing."
Life-changing decision
"Give me money. Take me to hospital. Go to court." An old lady made relentless demands, with her voice filling the night.
What Xiaolu encountered was an injury feigning. Then a middle school student, she headed for home after the evening class, walking her bicycle. After being slightly touched by the bicycle's handlebar by accident, the old lady pretended to be injured, and her demands frightened the student with no knowledge of laws.
She lost her bicycle as a result. That was a new bicycle and cost her mom 400 yuan (59.5 U.S. dollars). She still has a vivid picture of the scene, she said.
Studying law became her sole wish since then, as that's the only way she could think of to defend her dignity and rights. Her efforts got paid eventually, and she was admitted into the law major of Southwest University of Political Science & Law.
If Xiaolu didn't happen to see the recruitment of stand-up comedians, she has probably obtained a doctorate in law.
She began her career as a full-time lawyer in 2015, but instantly realized she was not fit for the position as lawyers speak for benefits of their clients in most cases, rather than justice. In some divorce cases, she had to persuade herself to contend, on behalf of her clients, for money and houses that actually didn't belong to them.
"To some lawyers, helping clients get what they want, even though it's unreasonable, and getting paid more is a success," Xiaolu said. "But I don't think so. To me, living in a decent and honorable way is more important than making money."
What upset her more is some of her classmates and friends coming to her for opinions on exploiting loopholes of laws. The question that annoyed her recently is how to free from legal responsibilities if he/she doesn't repay loans.
Not only is she strict with others, but she has demanding requirements for herself.
One year ago, she again watched American actress Ali Wong's first stand-up special Baby Cobra, unexpectedly finding some material for her special clashed with Wong's. Ultimately she decided to delete the clashed set though she didn't plagiarize.
Xiaolu is a very productive stand-up comedian, having done her second solo stand-up special within several years. It is her great sensitivity, remarkable memory, and proactive attitude that help her achieve the success.
Though the stand-up comedy industry measures comedians with quality of material, stereotypes about women still baffles Xiaolu.
As everyone knows, most comedians' jokes come from personal experience. When Xiaolu wrote scripts based on her experience of seeing the gynecologist, she received comments like "female perspective" from peers.
"This is just one person talking about the experience. Why do they have to link it with women? What should I say, treatment of carcinoma of testis?" Xiaolu asked, looking puzzled.
Xiaolu once wrote in her microblog post: everyone's life, if you take a closer look, is abyss. But she wants to be a person who throws candies into the abyss.
Email: lansuying@nbd.com.cn