Most auto startups predicted to end up in bankruptcy this year
Apr. 2 (NBD) -- China's auto industry is really a crowded field with more than 100 automotive startups, but most newcomers haven't yet delivered any vehicle in quantity. On top of that, they are facing a cash crunch as car manufacturing requires a massive influx of capital.
Taking upstart NIO for example, the electric vehicle manufacturer produced 12,775 units and delivered 11,348 units of the ES8 last year. Despite gratifying deliveries, the company saw widening losses.
According to the financial report for 2018, NIO netted roughly 4.95 billion yuan (737.03 million U.S. dollars) in gross revenue. Ninety-eight percent of the revenue, about 4.85 billion yuan (722.15 million U.S. dollars), came from auto sales.
Operating loss was 9.60 billion yuan (1.43 billion U.S. dollars), up 93.7 percent from the prior year. Net loss soared 92 percent to 9.64 billion yuan (1.44 billion U.S. dollars), pushing the total loss for the past three years to 17.23 billion yuan (2.57 billion U.S. dollars).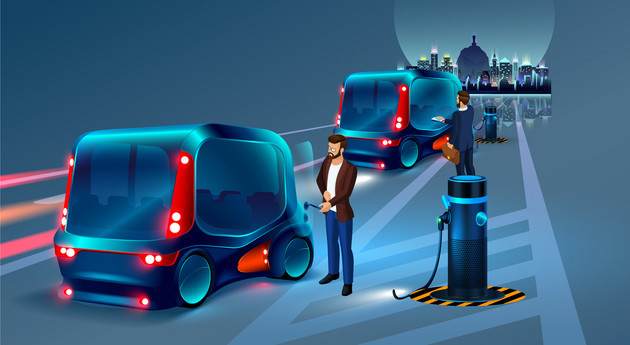 Photo/Shetuwang
With regard to new sources for funding, NIO Chairman Li Bin said they have new financing plans in place. But he didn't specify when the electric car maker can get out of the red and into the black.
Xiaopeng Motors is also facing heavy capital pressure. The company, which has raised more than 10 billion yuan (1.5 billion U.S. dollars) accumulatively to date, announced a price hike for its G3, primarily due to China's declining subsidies for new-energy vehicles.
The first-tier automotive startups reported lukewarm performance, to say nothing of other startups. In addition to financial strain, the sustainability in volume production remains a concern for these startups.
According to incomplete statistics of China Business Journal, Singulato, Leap Motor, Youxia Motors, and Byton have announced plans to set up plants to guarantee production.
Byton's plant in Nanjing with a planned annual capacity of 300,000 cars is expected to be put into production in 2019.
Leap Motor is constructing its factory in Jinhua, east China's Zhejiang province, and the construction is projected to be finished in the first quarter of 2019. The plant will be able to produce 50,000 cars annually in the first phase and 250,000 cars in the future.
It is notable that some automotive startups haven't obtained qualification for new-energy vehicle production. One of their solutions is to partner with or acquire qualified entities.
For instance, NIO, which has dropped its plan for self-owned factory, has cooperated with conventional automaker JAC Motor to produce its electric models since 2016. However, such practice raises concerns over quality control and brand image.
To build an influential brand requires constant efforts in R&D, production, manufacturing, supply, and management, and entrusting others with vehicle production is detrimental to the formation of the brand's core competence, one industry insider said.
Zhang Wei, Chairman of Shenzhen-based private equity firm Co-stone Capital, predicted in mid-March that only a few startups could survive the cut-throat competition this year and many others would end up going out of business or being acquired by some big carmaker or real estate developer like Baoneng.
Email: lansuying@nbd.com.cn