Destined rivals, dreams, passion endow campus basketball league with more charms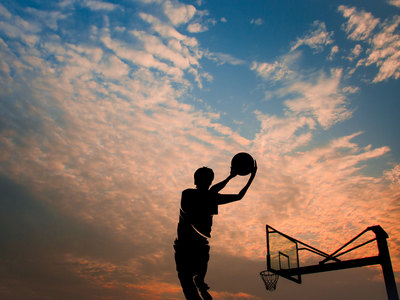 Photo/Shetuwang
Apr. 2 (NBD) – On Monday, Shanghai Nanyang Model High School (Nanyang) crushed its old enemy Shanghai High School International Division (SHSID) in the finals of NBA-like Nike High School Basketball League (HBL) for Shanghai by taking a three-point shot in the last 15 seconds, stretching its winning streak to 21 games.
When the final whistle was blown, the scores stood at 94:87. SHSID actually had bare chance to win, yet Chen Qijun, guard of SHSID, showed no sign of giving up. He came back to the battle field several minutes after suffering leg cramps and scored a three-pointer through a drifter in the last 48 seconds.
Even a CBA reporter was shocked, "It's much more exciting than professional league."
Unfortunately, the "God of fortune" finally slipped from SHSID's hands.
Winners gathered in a circle to throw the coach high, and classmates in the auditorium waved the banners and hailed for the victory in rapture, while the defeated team burst into tears with their classmates and relatives still in excitement.
This is a unique picture presented by high school basketball leagues, which, unlike professional basketball leagues, showcase more of the pure passion for basketball and desperation for triumph.
Through the time, fans and media of NBA are fond of stories about destined rivals, such as the Lakers and the Celtics, and LeBron James and Kevin Durant.
HBL is never an exception. Over the years, Nanyang and SHSID confronted each other in the finals of different leagues, and the former always triumphed over the latter as the "king".
"We planned even a year ago to sweep Nanyang in HBL finals," lamented SHSID's coach Jayme Lawman.
Stepping out of the ground, Chen Qijun wept with jersey covering his face, and his teammate armed around him and constantly consoled him. Above their heads, a slogan on a billboard read "HBL comes once in a lifetime".
"It's a sense of belonging," Shao Ting, a player of China women's national basketball team, said emotionally, adding she understood the sentiment as she took part in the league in high school but failed to make it to the finals.
"I pretty much envy them," She said jokingly, "They've got better environment than us."
It's true that more importance has currently been attached to campus basketball tournaments, of which the commercial value is being gradually tapped, and consequently an increasing number of high school basketball leagues have been held domestically, especially in first- and second-tier cities.
News outlet The Paper noticed the HBL also provides peripheral products in both online and offline shops.
"These goods are affordable and are warmly welcomed by students," a staff from Nike told The Paper.
According to Wang Ye, vice president of Jr. NBA China, basketball can vitalize the campus atmosphere, thus attracting more students. Many companies have shown interest in partnering with campus basketball tournaments, Wang revealed.
It's noted that commercialization is conducive to promoting campus basketball games and improving the environment for players, therefore they can enjoy better platforms and more attention while keeping the pure ardor for and attachment to basketball.
Email: wenqiao@nbd.com.cn