Real estate, lucrative sector? Actually not if compared with cemetery
Apr. 3 (NBD) -- During the imminent Qingming festival, also known as Tomb-Sweeping Day, some Beijing people will be seen flocking to the adjacent province of Hebei while some Shanghai people will swarm into Suzhou to mourn the deceased loved ones.
It is the land shortage and skyrocketing grave prices that drove people in metropolises to buy burial spaces for the departed in neighboring cities.
For example, on one side of the Yongding River is Beijing's southern Daxing District and a burial spot here costs no less than 60,000 yuan (8,929.4 U.S. dollars). On the other side is Hebei's Zhuozhou, where a grave starts at 10,000 yuan (1,488.2 U.S. dollars).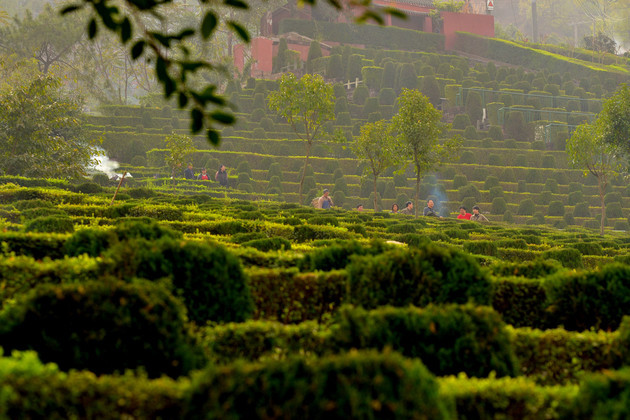 Photo/Shetuwang
Lucrative cemetery industry
"A grave is usually selling for over 100,000 yuan (14,882.3 U.S. dollars) in large cities like Beijing and Shanghai, more expensive than housing price in terms of unit price per square meter," a person-in-charge with a Beijing-based funeral and interment service company said. "In the most popular Tianshou Cemetery, the most expensive grave costs around 1 million yuan (148,822.8 U.S. dollars)."
Running cemeteries has become a lucrative business.
The first funeral service-related stock in China's A-share market, Fortune Ng Fung Food Hebei Co Ltd sold 2,748 graves last year, pocketing 261 million yuan (38.8 million U.S. dollars) in revenue, about 94,900 yuan (14,123.3 U.S. dollars) per grave, according to the company's fiscal report for 2018.
Notably, Fortune Ng Fung logged a gross profit margin of 87.96 percent from burial plot sale, management and funeral services in the year, outrivaling China's leading property developers like Vanke (29.7 percent), County Garden (27 percent), and Evergrande (36.2 percent).
Fu Shou Yuan International Group Limited, the largest funeral service provider in mainland China, reaped around 1.7 billion yuan (253.0 million U.S. dollars) in revenue in 2018, of which 86.4 percent came from cemetery services, primarily tomb sale.
According to the Hong Kong-listed company's fiscal report, its average grave price rose 7.5 percent in 2018 from 102,400 yuan (15,239.5 U.S. dollars) in the prior year.
By contrast, the housing price jumped 8.9 percent in Chongqing and rose 6.9 percent in Houston, the U.S. from a year ago, as shown in the Hurun Global House Price Index 2018. This indicates the growth of Fu Shou Yuan's grave price is 0.6 percentage higher than Houston's housing price growth and only 1.4 percentage lower than Chongqing's.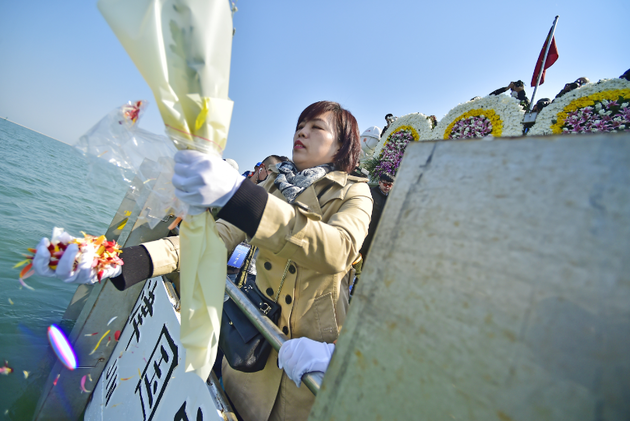 Photo/Dfic
Funeral and interment system reform
Around 8 million people die in China every year, with a cremation rate of roughly 50 percent, according to a report by the 101 research institute under the Ministry of Civil Affair on the development of China's funeral and interment industry 2014-2015. Due to a shortage of land, existing cemetery spaces in most provinces will be sold out in 2025 or so.
In order to offer ample, high-quality, and reasonably priced cemetery plots, the Ministry of Civil Affairs in September 2018 released the revised draft of the funeral and interment management regulation to solicit public opinions. This is a significant reform as it is the first major revision of the regulation issued 21 years ago.
The revised regulation stipulates that a separate tomb should cover no more than 0.5 square meter, and a multi-burial grave is designated less than 0.8 square meter. Also, it says the country will establish a basic funeral and interment service system to provide services like transportation of the body, storage of ashes, and eco-burials.
The draft, for the first time ever, lists basic funeral and interment services as part of the country's basic services along with social medical and endowment services, Yang Genlai, an expert in the funeral and interment industry, told NBD in a previous interview.
It adds incentive measures for eco-friendly interment methods, including sea burial, tree burial and flower burial, for the purpose of resource conservation and environment protection.
Local authorities of Chengdu, Chongqing, Sanya and other cities have introduced incentives to encourage eco-friendly funerals. For instance, Sanya offers a subsidy of 4,790 yuan (712.9 U.S. dollars) for cremation.
Email: lansuying@nbd.com.cn