Pinduoduo reportedly accuses Taobao of forcing merchants to leave the former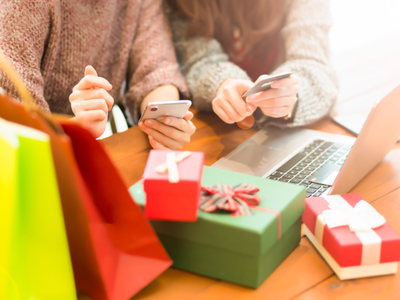 Photo/Shetuwang
Apr. 4 (NBD) – One could never imagine how fierce the competition among China's e-commerce platforms.
A KOL nicknamed "Zhaodaxi", who is the owner of a popular shop on Alibaba-backed Taobao, posted an article Tuesday on Weibo, denouncing the namesake shop on U.S.-listed Pinduoduo is totally counterfeit and accusing Pinduoduo of "stealing" her shop.
The article claimed the Pinduoduo shop plagiarized the original one from the title to pictures and from products to advertising slogans, and Pinduoduo, the platform itself, even embezzled Zhao's photo to promote the fake shop.
But a Weibo account dubbed "PDDlefu", a shopping guide from Pinduoduo, responded at midnight that the shop provides genuine products, averring that Zhao was "forced" to make the statement with the logistics information of both shops which evidenced that they used the same shipping address.
In the declaration, Pinduoduo attributed the issue to the fierce competition among e-commerce platforms amid the monopoly of top platforms and called for a cease from those "playwriters" to stop repressing and slandering Pinduoduo.
Pinduouo didn't point out the forcer in the statement but targeted at Taobao through a chat log, and disclosed Dell, Lee, GXG and even thousands of brands are the next to be subdued to make a choice between Taobao and Pinduoduo.
When reached by news outlet Huxiu.com, Pinduoduo explained that all the shops that have settled in the platform are equipped with full certificates. Zhaodaxi has worked with distributors and should know the latter opened the online store on Pinduoduo, the e-commerce startup added.
Currently Taobao has yet to make an comment on the matter.
The incident occurred to Zhaodaxi is not an individual case. Coincidentally, another widely-favored Taobao shop owner also announced the shop was copied by Pinduoduo on the same day. It is noted that Taobao has received plenty of similar complaints since last year and some shop owners protested online that their shops were "cloned" by Pinduoduo.
With regard to the onlinie accusation, Pinduoduo said sometimes it is due to the competition among distributors not platforms.
Apparently, the battle of vying for merchants among e-commerce platforms have become more obvious. A few years ago, the fight was merely between JD.com and Tmall. Now, Pinduoduo, which successfully debuted in the U.S. only several years after its establishment, has become an alternative part from those behemoths.
Famous for low-priced products and group-buying, Pinduoduo hasn't shaken off the stereotyped image of "being cheap". Yet its transformation including upgrading the brand and building the supply chain is telling everyone the startup is endeavoring to allure the urban population like top platforms.
However, amid the war, merchants are those affected mostly. For those who depend on the traffic of e-commerce platforms to survive, it will be a choice of "life and death". Undoubtedly, they will pick the platform that provides more traffic and resources and abides by whatever it requires.
Email: wenqiao@nbd.com.cn