Industrial hemp craze cooling in China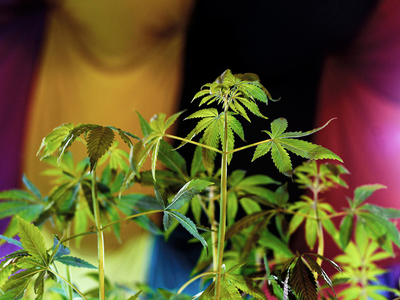 Photo/VCG
Apr. 8 (NBD) -- The frenzy for industrial cannabis-related stocks, which has lasted for nearly three months in China, is cooling with the release of a notice on strengthening the management and control of industrial hemp.
Published by the Office of the National Narcotic Control Committee in late March, the notice says according to the Single Convention on Narcotic Drugs of 1961, the cultivation of the cannabis plant is exclusively for fibre and seed applications, rather than other purposes, which subsequently drove down industrial cannabis-related stocks.
Stock of Shanghai Shunho New Materials Technology Co., Ltd., which led the rise of such stocks, last Tuesday closed 5.67 percent down after hitting daily limit-up.
Industrial hemp, in fact, is not a new thing. China began exporting home-grown cannabidiol (CBD), a non-intoxicating compound that reduces anxiety and inflammation, to foreign markets as early as 2016.
In the eyes of Tan Xin, Chairman of Hanma Investment Group Co., Ltd. (HMI Group), the marijuana-related stock craze in China in early 2019 was a reflection to a string of favorable news about industrial hemp on international markets.
In early 2018, the U.S. took the lead in launching marijuana stocks, and in June of the same year, the U.S. Food and Drug Administration (FDA) approved the first drug containing CBD. Meanwhile, the UK legalized the cultivation of industrial hemp last year.
On top of that, the World Health Organization in late 2018 suggested removing pure CBD and CBD preparations containing no more than 0.2 percent THC (principal compound of hallucinogenic drugs) from international drug control conventions.
The adoption of CBD has become increasingly extensive in recent years. The compound has been used in a variety of fields in American and European countries, including food, drug, and textile.
For example, Corona beer maker Constellation Brands has upped its bet on the cannabis industry with an additional investment of 4 billion U.S. dollars in Canopy Growth, in an attempt to develop drinkable cannabis products. Beverage maker Coca Cola is also partnering with Aurora Cannabis Inc. to develop cannabis-infused beverages that will help relieve pain.
Data from market research firm Euromonitor International shows that the legal marijuana industry was worth 12 billion U.S. dollars worldwide last year, with the figure expected to hit 166 billion U.S. dollars by 2025.
CBD has shown a lot of promise in the bio-pharmaceuticals area, but China has never approved the use of industrial hemp in the areas of pharmaceuticals and food additives and has requested drug control departments at all levels to strictly tighten the approval of industrial cannabis-derived products, according to the Office of the National Narcotic Control Committee.
Though the THC content in industrial hemp is usually less than 0.3 percent, but factories could extract it out if they want. That's why the country couldn't relax regulations concerning the cultivation and processing of cannabis plant, HMI Group's Tan Xin explained.
Undeniably, the industrial chain of industrial hemp is not mature in China at present, which leads to uncertainties like policy risks, fewer-than-expected license approvals and CBD extraction technologies, and challenges in development and application of cannabis products.
As the use of CBD itself is controversial on international markets, industry insiders predicted it would take at least 2-3 years for China to lift its controls on CBD use.
Email: lansuying@nbd.com.cn