'Complete strangers weave eight-year nightmare and throw it on me,' puzzled victim of school bullying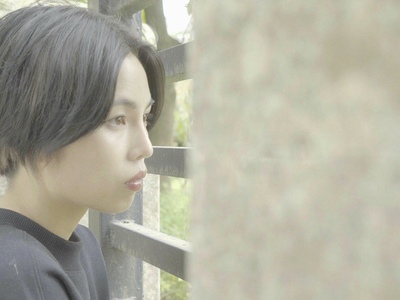 Wang Shengnan (Photo/screenshot from Tencent video)
Apr. 9 (NBD) -- "I had a dream before. In the dream, my parents kept chasing me and shouting out, 'go to school'. I was running, running to escape from them and then I fled to a high-rise with a swimming pool on the top. The moment I opened the door, I saw all my classmates staring at me with distain. 'Excuse me', I said and then I left", Wang Shengnan told Talk With Strangers, an online interview program released by Tencent on April 3rd.
As a victim of school bullying for eight years, Wang once quitted school, suffered from depression, and until now, this 26-year-old girl finds herself unable to trust anyone. Even before accepting the interview, she thought it was a trick played by someone who dislikes her.
School bullying has become a frequently discussed word across the globe. Not only victims, but perpetrators and witnesses of bullying in childhood suffer across various dimensions, including personal social development, education, and health, with negative effects persisting into adulthood, a report by UNESCO in 2016 said.
"Everyone did not add much firewood to the fire, but my house burned down already. However, I do not know whom to blame", Wang said in the interview.
8 years of school bullying: they call me "Shennv"
In 2018, the Wenling Court handed down a first instance judgment in a cyber libel case, and the defendant Jiang was sentenced to criminal detention for three months. In this case, Wang is the plaintiff. Jiang was the major perpetrator and the administrator of the online forum in Wenling high school which witnessed almost all the verbal bullings.
Eight years of school bullying actually originated from an unintentional joke. Back in high school, two boys were fighting in Wang's class while they carelessly knocked her tea cup onto the ground and broke it. "This cup is worth 3 million yuan", another classmate of Wang blurted out. However, what's done is done.
This joke was exaggerated, even distorted and then posted onto Baidu Tieba anonymously, the reddit-like online community in China. The anonymous wrote online that Wang purposely made difficulties for the boys, claiming her cup was worth 3 million yuan. The rumor was spreading like wildfire through the school via Tieba.
Born in an ordinary family in Wenling, Zhejiang province, Wang's parents make a living by doing small business in the local market. "They started to make fun of my face, my clothing, my phone and attacked my family merely for being poor. Doing well in examinations puts in me stronger self-esteem and I do not want to admit my poverty. I lied about my family conditions, which made me become the public enemy of the whole school. 'Shennv', that's what they call me", Wang said in the interview. Shennv means goddess with sarcasm.
Since then, bullying has never left her life. On the way back home, Wang was beaten by a girl whom she had never met before. In a "romantic" relationship, it was not until she saw her private photos on the internet that she knew that she was being teased rather than liked. Dreaming of friendship for years, it turned out that the "friend" live-streamed their dating by posting her candid photographs online.
"Among the people who bullied me, only the first few classmates knew me, and those who joined in later were complete strangers. They do not know me at all, but they are clinging together to create a powerful and destructive force", Wang wrote in her Weibo.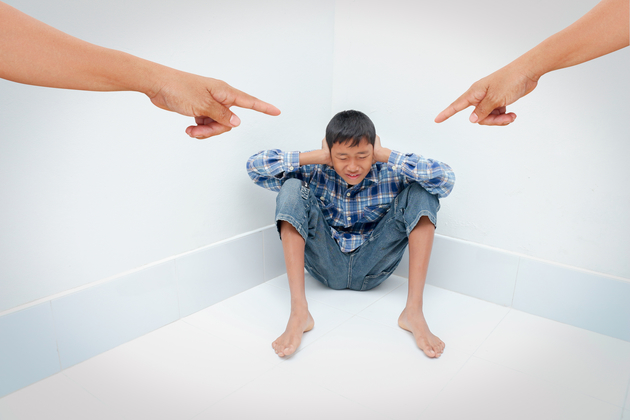 Photo/Shetuwang
Nightmare won't stop when bullying stops
It is not 8 years ago when Wang dreamed that she was running and all her classmates were staring at her. Nightmares like that occur with a high frequency in Wang's life even after her graduation from Wenling high school.
"The damage caused by campus bullying is often irreversible. Some of these victims are likely to become perpetrators when they grow up, and the students who are both victims and perpetrators are more likely to be diagnosed with mental illness", 57 (alias) told NBD. 57 is a social worker in Shanghai who achieved her master degree in psychology from Fudan University.
When it comes to bullying, what is the word flashing into your mind?
Hitting? Spitting? Threatening? In fact, bullying is categorized into three types - verbal, social, and physical, according to StopBullying.gov, a bullying prevention website managed by the U.S. Department of Health and Human Services.
In the U.S., about 21 percent of students aged 12-18 experienced bullying in 2015, a report by National Center for Education Statistics and Bureau of Justice Statistics indicated.
However, America is not the country with the most serious campus bullying even with its shocking rate. In 2018 July, UNICEF (United Nations International Children's Emergency Fund) has done a research and provides a global map of bullying, shaded according to the risk of bullying.
China where Wang's story happened actually bears low risks in school bullying, along with countries like Russia and South Korea.
China has no separate legislation on bullying
"We do not have separate legislation on school bullying. And in fact, most countries have not done so", said Tang Hongyang, a lawyer with abundant experience in juvenile delinquency cases and also a member of the Sichuan Criminal Defense Association, in an interview with NBD.
"Taking the most serious criminal offences for example, a suspect may be charged with 'insults', 'defamation', 'assault', 'intentional killing', and etc. Similarly, the measurement of penalty in a bullying case is subject to the actual scenario and nature of the case. For example, offenders of bullying, who intentionally caused others to die, may face a 10-year sentence or even life imprisonment in China", Tang detailed the law-making status quo of school bullying in China.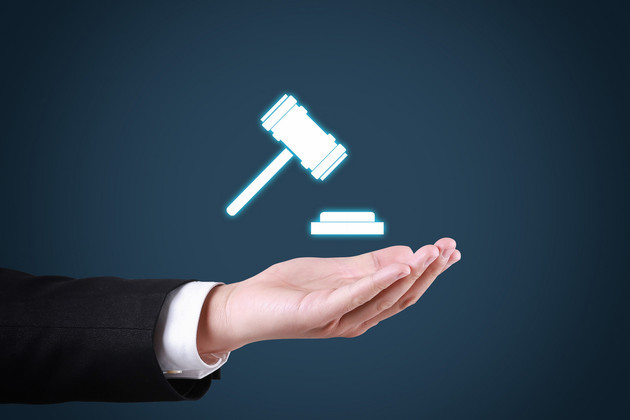 Photo/Shetuwang
In addition to those who had carried out the bullying, witnesses also inflicted indifference and mental pain on Wang in her case.
"Once most people are attacking and bullying someone, this seems to be a thing that we all should do. Individuals are influenced by the group, matching their attitudes, beliefs, and behaviors to the group norms, which is described in the study as 'conformity behavior'", 57 said.
"In the early days of the Internet, Tieba or Weibo was fresh to people and they were curious about obtaining information online. Without mass media, the probability of imitating others will be much less, and even the probability of crime will decrease", she said in the interview.
According to Tang, school bullying is an infringement on the personal rights and interests of others. Courts usually decide the perpetrator's tort liability based on four elements: Act, Fault, Damage and Causation. "In general, the direct perpetrator satisfies the above four elements is to be sentenced. But witnesses and people who joined in mockery are usually exempted from punishment because of the lack of causation", he said to NBD.
Although there is no separate legislation on bullying, China protects the minors through an integrated mechanism. "According to Law of the People's Republic of China on the Protection of Minors, the protection of minors is divided into family protection, school protection, social protection, and judicial protection. Several protection mechanisms cooperate and interact with each other", Tang said.
When parents and teachers are absent from minors protection, General Provisions of the Civil Law of the People's Republic of China stipulates other individuals and organizations that can help minors to protect their rights through legal procedures. Such individuals and organizations include other persons with legally qualified guardianship, residents committees, medical institutions, women's federations, minors' protection organizations, civil affairs departments, and etc, Tang added.
Email: gaohan@nbd.com.cn