Once dominated by imported formats, China's variety show industry now makes big splash globally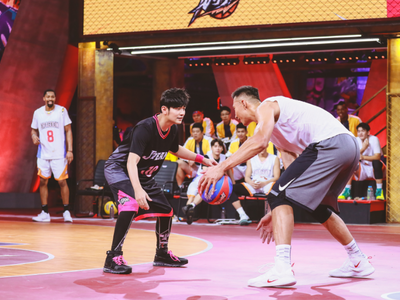 Variety show "Dunk of China" (Photo/Dfic)
Apr. 11 (NBD) – Once labeled "rip-offs", Chinese variety shows are now not only taking the country by storm but fueling the interest of global investors.
On April 7, Chinese viral variety show Super-Vocal was picked up by entertainment company CAA China and TV program producer Vainglorious at the MipTV event in Cannes, France for the distribution of the show's format in the North America, marking another step of Chinese TV programs towards the global stage.
"It's resonance with foreign audience that makes it happen," an industry veteran told NBD.
Original formats shinning worldwide
A new televised singing contest collaboratively produced by Hunan Television and iQiyi (an Internet TV content provider in China), Super-Vocal showcases the vocal prowess of classically trained Bel canto singers, scoring a pretty high point of 9.3 on Douban, an influential media review website.
The signing of the Super-Vocal licensing agreement is the newest achievement of China's efforts in bringing original TV show formats to the global arena.
A year ago, production teams of several Chinese original shows gathered at the MipTV for the first-ever promotion of domestic programs themed "Wisdom in China". Following that, a slew of domestic variety shows including National Treasure, The Reader, The Sound and I am the Actor successfully made their way into overseas markets.
Laurine Garaude, director of Reed MIDEM's Television Division, commented that once a huge content consumer, China has emerged as a global producer of high-quality contents.
According to a report on China's variety shows in 2018 released by Forward Industry Institute, from 2014 to 2018, the segment experienced continuous growth and the market size was estimated to reach 33.05 billion yuan (4.9 billion U.S. dollars) last year.
What helps the Chinese variety show industry that was dominated by imported program formats find their original formula and shine on the world stage? One might wonder.
According to Sun Kan, person-in-charge of the iFormats Chinese Formats Database, distinctive Chinese characteristics are the biggest attraction.
"As China's national strength and cultural power is gradually elevated, the quality of our programs is getting better and better, and overseas TV stations and copyright operators will, accordingly, turn to China for cultural contents," Blackstar (pseudonym), a former TV program director at China Central Television and China's Jiangsu Television, explained in an interview with NBD.
Original TV programs in China are becoming more diverse with formats getting more and more creative. The previously trending practice of merely introducing overseas formats is gradually being sloughed off.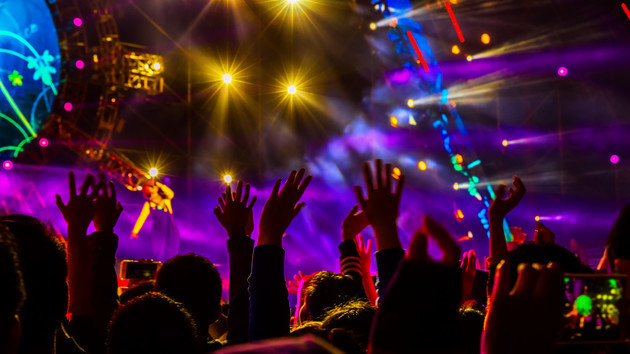 Photo/Shetuwang
Another reason of the popularity is the prowess of winning the hearts of young people. "There are now an increasing number of Chinese original TV shows that target young generations and are highly professional and well-produced as well," Blackstar commented.
When asked about the prospects of Chinese TV programs going global, Blackstar can't help expressing optimism about the future development. "The nation is now pouring lots of investments in the cultural domain and Chinese people are perfect creators," he observed.
Challenges remain
However, Chinese TV shows are still challenged by some difficulties while embracing the heyday on the global arena.
"There's a huge cultural gap," Blackstar noted, "since westerners hold different views in ethics and values from easterners."
A well-known overseas formats producer once developed a popular televised cooking competition for children and those who ranked last would leave the show. Most Chinese found it brutal, thus when it was localized in China, the elimination mechanism was quitted, which exactly showcased the striking contrast between different cultures.
Leng Song, secretary general at a media research center under the Chinese Academy of Social Sciences, concurred with Blackstar's opinion, claiming the success of cross-cultural communication via TV programs lies in whether the thinking modes embodied can be accepted by foreign audiences.
This makes overcoming cultural barriers the foremost thing.
"To attract foreigners, the key is to resonate with overseas cultures," Blackstar specified, adding that Super-Vocal is a typical example as Bel canto, a singing school originated from Italy and popular in American and European countries, can easily arouse foreign audiences' interest.
He further told NBD it's important for variety shows to feature creativity and uniqueness as well. It's noted that what won the widest popularity in overseas market is those with pioneering distinctiveness.
A domestic basketball-themed show produced by Chinese Internet content provider Youku, for instance, integrates athletics, entertainment and the fostering of basketball rookies, making a breakthrough in the variety show sector as the theme of basketball is catchy enough in North America where NBA garnered 22.1 million on-site audiences for the 2017-2018 season.
Yet on the other hand, the originality needs more support from investors.
"When one proposes an original case, there will often come doubts like whether the format is remade from an overseas one or whether it has been proven with viewers in other countries," observed Peng Kan, co-founder and vice president of Legend Media.
Furthermore, as there is still a huge gap in terms of systematization and professionalism in production between Chinese shows formats developers and foreign peers, Blackstar called for more incentive policies in the segment to boost the rise of self-developed programs. At the same time, IPR protection should be also strengthened to safeguard original works, so as to further advance innovations.
Email: lansuying@nbd.com.cn